Vodacom, Neotel conditions 'not enough'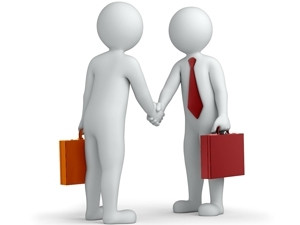 Cell C has welcomed the Competition Commission's recognition of the potential anti-competitive consequences of Vodacom's R7 billion buyout of Neotel, but says the conditions it has proposed are not enough.
This comes after the Competition Commission took the penultimate step earlier this week, of recommending to the Competition Tribunal that Vodacom's bid for the fixed-line operator be approved, under certain conditions.
The conditions primarily concerned the use of Neotel's coveted spectrum and wide-ranging investment in telecoms infrastructure. If the deal goes ahead as recommended, Vodacom cannot use Neotel's spectrum for two years and must commit to a R10 billion investment in fixed network, data and connectivity infrastructure within five years of the deal's approval.
Competition concern
Cell C says it is "pleased the Competition Commission has highlighted the anti-competitive nature of the transaction in its statement and its recognition that it will significantly lessen competition in the mobile market".
The company also highlights the commission's statement that the concentration of spectrum resulting from a buyout "will likely consolidate Vodacom's dominant position".
In a statement on Monday afternoon, the commission noted: "The acquisition will confer first mover advantages to Vodacom relating to network speed, capacity and mobile offerings.
"Vodacom will not be constrained by other competitors as they are unlikely to match its offering. These factors taken together will likely lead to reduced choice and higher prices to end-customers in the absence of effective constraints on Vodacom.
"The merger is also likely to have a significant impact on the structure of the South African mobile markets and future competitive dynamics. This is also a negative effect of the merger on the structure of the mobile market in SA."
The conditions it recommended were to address these concerns, it said.
However, Cell C is not convinced they will address them. The operator says it "fully intends" to participate in the process as it heads to the Competition Tribunal. "We believe the conditions as set out in the commission's statement will not fully address the competition concerns the commission has raised."
Industry watchers have indicated Cell C is likely to take the legal route, although the operator is yet to confirm any such move.
Cell C maintains a Vodacom-Neotel tie-up would further entrench the already uneven telecoms playing field, which has - for over 20 years - been dominated by mobile giants Vodacom and MTN.