New mobile player on horizon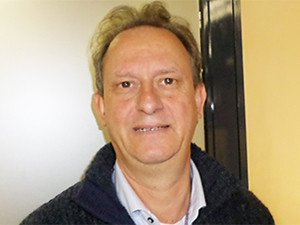 SA's suddenly burgeoning mobile virtual network operator (MVNO) landscape is about to broaden, as another player - SmartMobile - enters the fray next month.
The new mobile offering will launch under the iSmart brand, which already offers related services, including mobile sales to high risk customers, insurance and consumer data. iSmart is part of the Digicall Group, which has operated in SA for just over a decade.
iSmart CEO Andre Geboers says the first call via SmartMobile was made last night as part of the MVNO's "soft launch", which will now see staff members trialling the service until its consumer launch in the latter part of July.
In November last year, ITWeb reported SmartMobile was working with former Virgin Mobile boss Steve Bailey's mobile virtual network enabler (MVNE) MVN-X to bring South African consumers the new mobile service this year.
As with other players that have launched using the MVNE platform - like MRP (Mr Price) Mobile and, more recently, me&you mobile, SmartMobile is offering services via Cell C's network. Cell C is the only operator that offers wholesale services for MVNOs.
Banking giant First National Bank (FNB) introduced a mobile offering earlier this month, which (like me&you mobile) is based online and also uses Cell C's network, although not via MVN-X.
Mobile offering
SmartMobile offers 24-month contracts with selected handsets to consumers who have been unable to contract directly with the primary network operators, due to poor credit ratings.
Geboers says, with the brand's expansion into the MVNO space, it will also sell SmartMobile-branded SIM cards. "Consumers will shortly have the opportunity to top up their airtime like any other prepaid."
He says SmartMobile is building its product offering based on the wholesale pricing it receives.
In addition to the "high risk" market, SmartMobile aims to acquire a new base of "mainstream" mobile consumers, says Geboers, who adds the differentiating factor will be the "Customer Love" loyalty programme.
FNB has also gone the loyalty route, offering up to 40% in eBucks rewards for customers that take up its mobile offering.
Ultimate prize
As far as the new MVNO's subscriber goals go, Geboers says, being a niche offering, SmartMobile does not need "enormous subscriber numbers" to be successful. "We prefer to equate our ultimate success with customer satisfaction. We will be targeting a couple of hundred-thousand customers for the next few years."
The regulatory landscape is challenging to an entrant in the MVNO market, notes Geboers. Citing independent telecoms analyst Spiwe Chireka, he says: "Ideal market conditions for MVNOs would require active encouragement of MVNOs and forced infrastructure sharing by the regulator to allow easy entry for MVNOs."
Although the Independent Communications Authority of SA has not made it clear whether such regulatory intervention is in the works, but recently said, should regulatory action be considered, it would possibly represent the introduction of pro-competitive remedies under Section 67(4) of the Electronic Communications Act.
Regardless, iSmart forecasts MVNOs could collectively take 20% of the market in the next few years. "MVNOs will create niche markets for themselves. The more MVNOs the better, [because consumers] will become more open to the concept."