JRA unveils pothole reporting app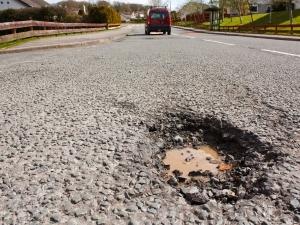 The Johannesburg Roads Agency (JRA) says its Find&Fix app - which allows users to report road infrastructure problems such as potholes and broken storm water drains - will not stop the agency from conducting its own pre-emptive inspections.
This is according to JRA MD Skhumbuzo Macozoma, who was speaking at the app's official launch in Johannesburg today. Find&Fix records global positioning system (GPS) co-ordinates of reported problems and allows users to take photo evidence, which the JRA says will improve its assessment of what is required to fix faults.
Macozoma says the agency took note of concerns and comments from the public during the trial phase last month and the app will serve as an additional means of communication. "We received tweets asking why the public should be doing our job, but the app will not replace our road inspection role," he says.
The app was developed by Intervate and, according to JRA IT manager Krushen Pillay, it required an investment of R400 000. He says the GPS functionality makes it possible for the app to notify users of major problems, such as flooded routes, and can also be used to indicate locations of faulty traffic lights that the agency is aware of.
Macozoma says the agency will embark on a campaign to inform the public about its new reporting channel, adding that swift problem resolution remains a priority. He notes that feedback and criticism is welcome, as this could influence future adjustments to the app.
Find&Fix is available on the Google Play store and Windows app store, and the JRA says the iOS version is expected to launch "soon".