Businesses bank on AI for digital transformation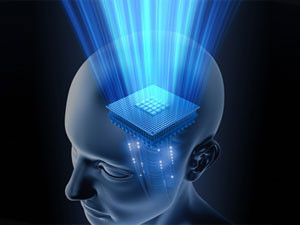 While artificial intelligence (AI) is still in its infancy, the technology is already driving digital transformation in many organisations.
This is one of the biggest takeaways from research by systems integrator Dimension Data. The global study - "Digital Workplace Report: Transforming Your Business" - surveyed 850 business and IT leaders from 15 countries, including SA.
According to Dimension Data, AI is sufficiently advanced to be working its way into companies in the form of virtual assistants, and in certain industries such as banking, virtual tellers and virtual advisors.
It explains that manifested as bots embedded into specific applications, virtual assistants draw on AI engines and machine learning technology to respond to basic queries.
Today, the company adds, the digital workplace is no longer just made up of managers and those managed, co-workers collaborating with one another to complete projects, and employees interacting with customers and partners. It's increasingly populated by 'virtual employees' who do not exist in a physical sense, but nonetheless play an important role in the organisation.
Dimension Data notes that more common in consumer devices, such as Amazon Echo, and mobile apps, such as Apple Siri, AI-driven virtual assistants are helping businesses reduce costs by automating basic tasks that would otherwise require people to perform.
When asked about virtual advisors, 62% of the respondents note they expect virtual advisors to have a place in their companies. Some 58% said they expect to start actively investing in technology that powers virtual advisors in the next two years.
On intelligent agents, 22% of the organisations say they have a practical use of them now; 18% say they have them in use in the company or have already invested in the technology that would enable their use; and 54% expect to have a practical use of them in the next two years.
"It's no longer enough to simply implement these technologies," says Krista Brown, Dimension Data's Group end-user computing SVP.
"Organisations have grown their use of analytics to understand how these technologies impact their business performance - 64% use analytics to improve their customer services, and 58% use analytics to benchmark their workplace technologies."
Accenture and GIBS recently launched a whitepaper on how AI is set to remake businesses.
"There's no longer any doubt that artificial intelligence has the ability to amplify growth for companies. So from a business point of view, it makes sense," notes Rory Moore, innovation lead at Accenture and one of the report's contributors. "But then you also need to keep ethics in mind and be socially responsible. In a market like SA, these issues are particularly prominent and pertinent."
According to the whitepaper, given the fact that the traditional factors of production - capital and labour - are showing declining ability to drive economic growth, Moore notes, a new factor of production - AI - may provide the necessary kick-start.
Intelligent automation, labour and capital augmentation and innovation diffusion are all routes through which the technology has the ability to drive growth, the report explains. AI can both automate complex physical tasks and free up people from more mundane work to imagine, create and innovate.
Dr Jeff Chen, lecturer at GIBS and co-author of the whitepaper, says: "AI is not a buzzword. These hyper-intelligent algorithms, coupled with innovative business models, will ineluctably change the customer dynamics and the modus operandi of many South African organisations."