Brother celebrates 60m sewing machines worldwide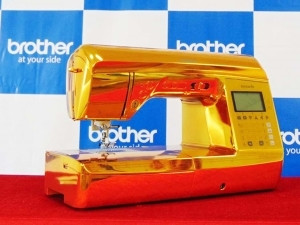 Brother International, a leader in printing and sewing technology that focuses on the 'customer-first' approach, celebrated the total accumulated production of 60 million home sewing machines at its three production bases in Taiwan, China and Vietnam as of March 2017.
Brother's history began in 1908 when the Yasui Sewing Machine Company was established in Nagoya, Japan. In 1923, Brother produced its first chain-stitching sewing machine for the mass production of straw hats. And then, in 1932, Brother Industries was established as a sewing machine manufacturer, and successfully started producing sewing machines to a mass market with the "Type 15 Model 70", produced at the Tenma-Cho Factory.
Brother has played a crucial role in the home sewing machine market for many years, including the release of Japan's first electronic sewing machine in 1976; computerised sewing machines in 1979; the world's smallest and lightest home sewing machine with embroidery functions in 1998; the NS range of easy-to-use computerised sewing machines offering simplicity, functionality and great value in 2007; as well as the Quattro NV6000D, the ultimate in sewing, embroidery, crafting and quilting in 2008.
In 2012, Brother launched the 5th generation (V-Series) of innovative sewing, embroidery, and quilting machines with new features completely unique to Brother. The V-Series is an unprecedented line of machinery in Brother's history, due to its six industry-first features, as well as its expanded work area.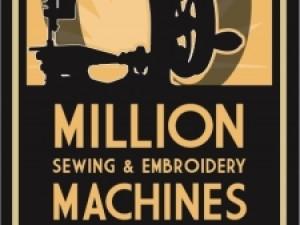 "So, now in 2017, with over 100 years in the sewing industry, Brother International has been providing products and services all over the world as a leading manufacturer in the home sewing machine market, with a product offering that ranges from compact and easy-to-use sewing machines to feature-packed combination sewing and embroidery machines as well as multi-needle professional embroidery machines for home-based entrepreneurs or commercial applications," says Dale de Villiers, marketing manager at Brother International South Africa.
"Recently, we have delivered new value in our sewing machines, including large colour LCD touch displays, intuitive thread sensors, many built-in features and a range of industry firsts such as the digital dual feed system and advanced camera technology. We believe that the achievement of 60 million units is the result of our untiring efforts in innovation and development, the patronage of our long-time customers, and the efforts of our sales partners," continued De Villiers.
Brother is still driven by the motto "superior quality and diligent service". This motto is key to the company's continued prosperity and reflects its commitment to producing quality products - a value that continues to be passed down to every Brother employee.
Going forward, as we strive to supply products that satisfy our customers, we will continue growing sales and focusing on product development to invigorate the home sewing machine market and reach production of 70 million units.