WhereIsMyTransport secures R22m investment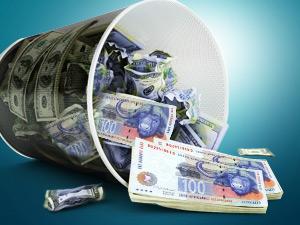 WhereIsMyTransport, a transport technology company originally founded in SA, has announced an investment of £1.165 million (R22 million) from Goodwell Ventures, together with the Omidyar Network, a philanthropic investment firm created by eBay's founder, and Horizon Ventures, as the first closing of a £2 million Seed Round.
The investment has been secured to fund WhereIsMyTransport's transit application programming interface (API), which launched last week. The API offers a new open information platform which, for the first time, collates transit data for formal and informal (ie demand-based and relatively unregulated) services, and combines it with analytics capability and communication tools.
The journey-mapping capability the platform provides is taken for granted in the developed world, but it has the potential to transform transport in emerging cities where monthly commuting costs can be up to 46% of an individual's monthly income, and where delays and changes to journey routes are common. The company estimates that transport uncertainty in South Africa alone costs the country $104 billion every year.
The transit API has been built on Microsoft's Azure cloud platform, to leverage Microsoft's platform-as-a-service solutions, and combines data on formal and informal transportation from static and real-time sources.
This means any transportation mode can be mapped and analysed through the API - whether it's city buses, metro systems or privately owned buses and minibus taxis. The platform will support the development of journey-planning applications for websites and smartphones, fare estimators, analytics for more informed infrastructure investment and city planning, and messaging capabilities to help optimise journeys affected by delays and cancellations.
At launch, the platform contains formal transport information for South African cities Johannesburg, Tshwane, Cape Town, Durban, Port Elizabeth, George, and East London. It also contains the data for the new Dar es Salaam BRT system, and the Cairo Metro. Informal transit modes are being added to the platform, starting with the matatu system in Nairobi, Kenya, with this capability to be extended to other cities and agencies over the coming months.
To date, WhereIsMyTransport has added almost 10 000 stops along 40 000km of routes to the platform, which has involved cleaning and plotting half a million data points.
"The platform that we are launching today is the first open platform for integrated transit data in the emerging world," says Devin de Vries, co-founder of WhereIsMyTransport. "It creates a foundation for cities and innovators to bring much needed access and information about mobility to millions of people. It's also just the beginning for us at WhereIsMyTransport as we work to empower people to get where they want to go."
"We are delighted to welcome Omidyar Network to the WhereIsMyTransport family. Their experience and commitment to the social impact of innovation is inspiring and aligns with our own purpose. We also could not be happier that Goodwell Investments has joined us for another round, and now that we have launched our open transit data platform, we look forward to re-opening the round," comments Dave New, solutions architect and co-founder.