T-Systems launches The Anna Botha Learnership Programme in honour of Wayde van Niekerk's coach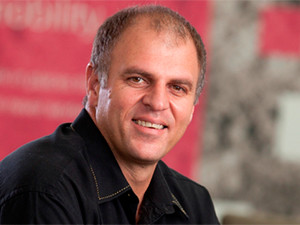 T-Systems South Africa, digital transformation specialist and technology partner to Olympian and 400m World Record holder - Wayde van Niekerk, is putting its weight behind sustainable job creation for young people living with disabilities in South Africa through the Anna Botha Learnership programme. This programme, which comes as part of T-System's ongoing Nation Building and CSI initiative, is named in honour of Anna "Tannie Ans" Botha, Wayde's coach and mentor.
T-Systems has launched the Anna Botha Learnership Programme in conjunction with the Wayde Dreamer Foundation, a collaborative initiative between T-Systems and Wayde van Niekerk which seeks to uplift the youth of South Africa. The programme, aimed specifically at young people living with disabilities and learning difficulties, underpins Botha's support of the Foundation's drive to be able to give back to those who don't often get the opportunity to better their lives.
The programme invited young matriculants living with disabilities to apply before accepting eleven candidates into the programme as part of their initial trial period. Each candidate will graduate with a NQF4 qualification in Information and Communication Technology Literacy and their A+ certification, which will enable them to find suitable employment within the IT field.
Says Gert Schoonbee, MD at T-Systems South Africa, "There is a lack of sustainable job creation programmes which cater specifically to young people living with disabilities in South Africa. Together with Tannie Ans, who is passionate about giving back to the community in a meaningful manner, we decided to address this gap and where better to start than by opening up opportunities within our existing learnership programmes."
When asked about the selection process, Schoonbee explained that this was no different to the selection process for able-bodied candidates, except that allowances were made to accommodate specific disabilities.
He said: "As is standard practice for our learnerships, applicants needed to have a matric certificate, be South African citizens and be considered 'youth' in South Africa. Successful candidates were then identified for their competence, analytical thinking and their drive."
The students will undergo full training and certification examinations and will emerge from the process with a qualification which will enable them to find work in any IT help desk call centre or as a field technician, among other potential possibilities.
Finding employment is particularly challenging for individuals living with disabilities not because they are incapable, but because they are often denied the opportunities that are made available to their able-bodied counterparts. "It is our hope that this programme will grow - making more opportunities available to people living with disabilities, in future", says Schoonbee.
T-Systems will be inviting all graduates from this learnership programme to apply for any positions that become available, alongside any graduate from their Hazyview ICT Academy and their other learnership platforms.
"It is our intention to create employable, capable and suitably qualified individuals in South Africa, growing our skillset and contributing to the digital transformation of our country," concludes Schoonbee.