Supporting excellence key focus at ICT awards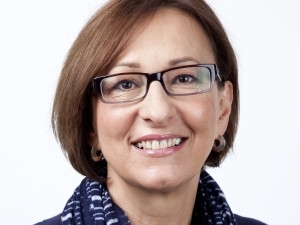 Promoting excellence is what the annual IITPSA President's Awards are all about, and this year's event sees this extend beyond the winners of each award, into the entire audience for the event and further into the IT community.
The top five finalists for the prestigious 2014 IT Personality and Visionary CIO of the Year awards have been announced, and the winners of each category will be revealed at this exclusive business breakfast.
"Although celebrating the top talent in ICT is the main focus of the event, we've extended the promotion of excellence in the sector throughout the programme for the morning. The speakers and MC at the event will all address the need to support and sustain the development of talent and innovation in South Africa," says Ranka Jovanovic, editorial director at ITWeb.
The MC is Vusi Thembekwayo, the youngest director of a JSE-listed company, a rock star of public speaking and one of the SA Dragons. The first series of Dragons' Den SA - aimed at providing a platform for entrepreneurs to invite the Dragons to invest in their businesses - is currently airing on DStv.
Telkom Group CIO, Len de Villiers, will discuss how an evolving telecoms landscape contributes to supporting talent, and Eskom CIO Sal Laher - the winner of the 2013 Visionary CIO Award - will deliver a presentation titled "SA CIOs as innovators".
Also speaking at the event are the joint winners of the 2013 IT Personality of the Year, Professor Barry Dwolatzky, JCSE director at Wits University, and Mteto Nyati, group chief enterprise officer at MTN. They'll share how they are nurturing young ICT talent and emerging technology entrepreneurs.
A portion of the event's proceeds will go to Qhubeka, a charity that helps people progress by giving bicycles in return for work done to improve communities, the environment or academic results.
"The responsibility of developing and nurturing talent and innovation rests with every SA business leader," says Jovanovic, adding ITWeb takes its responsibility here seriously through its commitment to IITPSA's annual IT Personality and Visionary CIO awards.
Click here to find out more and book a table.