Grooming SA's future CIOs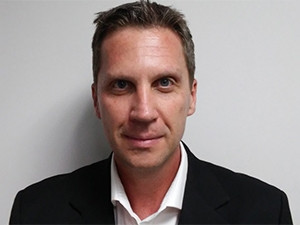 International IT company Wipro and the Gordon Institute of Business Science (GIBS) have launched the 2016 Future CIO learning programme in SA.
This is the second year the programme will run, with an aim to impart leadership skills, build proficiency in technologies of the future, and help mould CIO leaders with a globalised outlook.
"For us, as a business school, it was important to create a programme that focused on understanding how the role of the CIO is evolving," according to Abdullah Verachia, GIBS faculty lead of the Future CIO programme.
The six-month programme comprises three modules covering theoretical and practical skills in technology and business.
The first module, which focuses on enterprise leadership, is held at the GIBS campus in Johannesburg over four days. The second has candidates travel to India for a week, where they receive in-depth theoretical and hands-on training on global leadership skills and technology themes at Wipro's Indian offices. The last module on strategic thinking is conducted back in Johannesburg.
"For me, the best part about the programme was integrating new concepts with what I already know, understanding where the future of technology is and how it can be applied in solving today's problems," says Nick Mbuyane, technical UAT manager at MTN and one of 19 Future CIO 2015 alumni.
"There is a lot of potential in SA and there are many aspirant CIOs. Working with Wipro on this programme, we are proud to have been able to help some of the brightest minds to unleash their potential and fulfil their professional goals," says Verachia.
Gavin Holme, Wipro's country manager for Africa, believes the programme fills an important niche in the market.
"Technology has become central to change in both the consumer and business space, and continues to shape our existence. Keeping up with these constant changes is essential."
The participants have access to best-in-class thought leadership from some of the world's leading and established technology experts, who provide invaluable insights into subjects such as 'disruptive technologies', 'barriers to innovative thinking' and 'innovating for a future market', say the companies.
Nominations have to come directly from the CEOs and boards of their respective organisations, across industry sectors, in SA. The candidates are further shortlisted by a panel of experts, before the 2016 class is chosen.