Ellies CEO resigns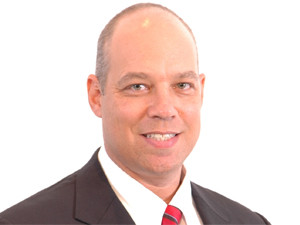 Ellies Holdings CEO Wayne Samson has resigned and will leave the company at the end of February. He has been with Ellies for 28 years and was part of the team that implemented its turnaround strategy.
"Now that the company has returned to a profitable course, Wayne felt it was time to take leave and pursue new interests," the Ellies board said in a statement via the Stock Exchange News Service.
The Ellies group is a Southern African manufacturer, importer, wholesaler and distributor of lighting, electrical and electronic products and solutions to the residential and commercial sectors. It also supplies aerial and satellite equipment, accessories and hardware.
Samson initially joined Ellies in 1989 as an assistant in the dispatch and factory division. He advanced to GM in 1993 and was promoted to operations director of the group in 1998. He was appointed as CEO of Ellies Holdings in 2007.
He will hand over to executive chairman Elliot Salkow and finance director Adrian Bock in February, while the group searches for a new CEO.
"We would like to thank Wayne for his many years' service and dedication to the company. The board is confident the current leadership has the required blend of skills and expertise to continue with the turnaround strategy of Ellies and indeed then the growth of Ellies into the future," it said.
The board says a further announcement, regarding the appointment of a new CEO, will be released in due course.
Ellies listed on the Alternative Exchange of the Johannesburg Stock Exchange (JSE) in September 2007 and moved to the electronics and electrical sector of the JSE main board in 2010.