T-Systems unveils Innovation Factory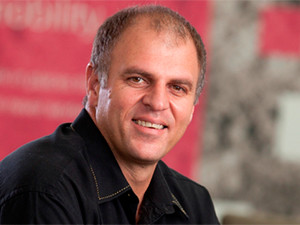 T-Systems SA has opened a technology-driven business incubation centre for local start-ups, aiming to boost innovation in business.
Dubbed the Innovation Factory, the facility is a result of collaboration between T-Systems, Maxum Business Incubator and The Innovation Hub - which also accommodates the new 200 square-meter venue on its Pretoria premises.
Boardrooms for showcasing demonstrations, a collaboration space for design and brainstorming a hot-desking area - allowing up to 20 people to have work spaces - is part of the new facility. T-Systems says its customers will also have access to entrepreneurs, industry partners and knowledge experts, who will share their insights in a bid to further drive innovation.
Kobus Jansen van Rensburg, head of solution sales and portfolio management at T-Systems, says mobility and wireless connectivity will be core features for people using the facility. "Most of our building's functionality provides users with the ability to link to any device and conduct demonstrations from any device - independent of the brand they use," he says.
Bridging tech gaps
Gert Schoonbee, MD of T-Systems in SA, says the Innovation Factory will aim to close the gap between technology and business, creating what it terms "zero distance". This is "essential in helping companies understand exactly what their customers, both internal and external, require".
T-Systems SA follows in the footsteps of its parent branch in Germany, which runs the Innovation Centre, in Munich, and aims to adopt advanced technology approaches from the research field.
Schoonbee says the Innovation Factory will also act as a networking hub, "providing widespread access to global innovation localised for the South African market". The facility's launch forms part of T-Systems' "transformation journey", following a recent multimillion-rand empowerment deal that will see black staff benefit from any upside in the value of company.
The deal saw T-Systems become the only multinational ICT firm to be 30% empowered.