How to knock out your competitors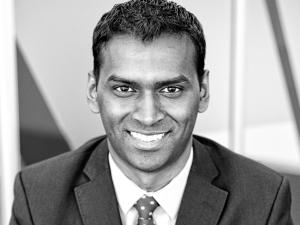 The Mayweather vs McGregor match is finally over, but it's still playing on repeat in my mind.
There's a good chance that if you're not a big Mixed Martial Arts (MMA) fan, you had no idea who Conor McGregor was before his recent stunt, taking on Mayweather. But now, after a big boxing debut paycheque and amassing a huge global online following, everyone knows his name and he's got enough weight to throw behind his own clothing label. Why? Because he makes his fans (who will now be his customers) happy. He gives them an experience - something Amazon is excelling at right now.
Synonymous with e-commerce, this tech titan has adopted an interesting, and some would even say counter-intuitive, strategy as of late. They've gone and swapped their online shopping cart icon for the real thing in the brick-and-mortar space. In this way, they're not so different from McGregor, who traded in his MMA gloves for a weightier pair, so he too could step into a different, unfamiliar space. And it's this willingness to explore new arenas that fanned the flames of his career, regardless of his loss. In Amazon's case, stepping outside of its perceived comfort zone is really about fuelling the next stage in hyper-personalised customer experience.
There's a reason e-commerce hasn't knocked out the competition
Amazon's hardcopy debut started with the launch of its subsidiary chain of bookstores, now at 11 and counting in the United States. Then came the Amazon Fresh Pickup stores, a concept supermarket that you drive to but never actually enter, since your groceries are already packed and waiting for you. But of all its breaking-news brick-and-mortar moves, it's the brand's pricy acquisition of Whole Foods that's sent the media into a frenzy.
This is partly because of the resulting grocery stock market figures, falling at an alarming rate while investors hedge their bets until they can see how this is all going to play out. But it's also because a lot of people are just plain confused - wasn't e-commerce meant to ring in a new digital era for retail? What gives, Amazon?
It's not a fight. It's about putting on a good show
Some businesses have been wringing their hands over what they predict could be an Amazon Pac-Man effect, where the tech company will absorb brands from every industry and dominate across markets. While I'm sure that's not far from their end-game, they have a more straight-forward and immediate reason for the Whole Foods acquisition.
As many people and news outlets have already pointed out, Amazon is getting so much more than a popular upscale supermarket brand in this deal. They're getting hundreds of pre-decked out warehouses and distribution points - a key link in the chain that will facilitate their new and improved approach to a superior omni-channel experience for their customers.
Some businesses have been wringing their hands over what they predict could be an Amazon Pac-Man effect.
It's true that many consumers would rather shop with a company that lets them order online and that delivers their purchase straight to their door. But how would you feel about one that lets you do all that and more? Browse online on-the-go. Make purchases from your phone. Skip the lines and pick up your order in person. This is the goal for omni-channel, to enable customers to shop not only from anywhere, but from everywhere and all at once too.
It's not just big brands beating the rest to the punch
Other companies pulling a McGregor and playing outside the lines of their comfort zone to spur their customer experience include the usual suspects like Apple, building their business on a trigger-happy reflex for innovation and a tendency to hopscotch between various product offerings. However, there are some more obscure, yet no less effective examples too, as Wheelys has proven, making the transition from coffee pedalling (quite literally) to app-controlled retail stores.
The company started with Wheelys Caf'e, a full-service coffee bar on a bike, enabling fledgling entrepreneurs to start their own small mobile businesses by joining the Wheelys franchise. Now, they're removing them from the equation by bringing mobility to a fully automated, full-size store that answers when the customer calls, 24/7. They simply need to use the app to activate the Moby Mart, which then wheels itself over to their location.
Courier brand Aramex is another company disrupting retail with its Global Shopper service, which allows users to place small orders for products half a world away. Meanwhile, luxury hotels are launching their own apparel lines, as designer brands are countering with their own boutique escapes. The latter proves how this trend of blurring the lines and breaking through the walls that separate industries will not be limited to the retail sector. In fact, a recent report from PwC - itself an expert in pivoting between industries - reveals this approach will span every industry from travel and tourism, to manufacturing, medicine and mining.
If your business doesn't change, it'll end up on the ropes
Don't think you're ahead of the curve because you've gone digital, or hope that Amazon is proving brick-and-mortar is still relevant. Neither approach will serve you well in the coming business climate, where customers aren't looking for an online experience or an offline one. They want to see no line. In other words, they don't want to differentiate between your products, services, manufacturers and distributors. They want an all-encompassing service, delivered by one company via multiple channels.
Not every organisation has the kind of spare change lying around that Amazon does, to buy their way into this kind of borderless business model. But fortunately, you won't have to. Applying a McGregor approach to transforming your customer experience means not just learning from your opponents, but looking for new ones. These will be businesses in other industries that you can partner with or compete against, to progressively enhance your existing service offering and impress your customers.
Deciding which industry to pick a fight with first will depend on your organisation's personal CX goals, but what matters most is that you get your gloves on and start sparring with your options now. Talk to your employees, your service providers, your clients... anyone who can give you a different perspective on your business. After all, McGregor vs Mayweather might have never happened without Conan O'Brien, who asked the Irish UFC lightweight champ how he'd fair in a fight with the legendary boxer.
It's all about asking the right questions at the right time. So, what are the obstacles to erasing the lines around your customer experience for a knockout, no-lines approach?