From gruelling challenges to Useful and Beautiful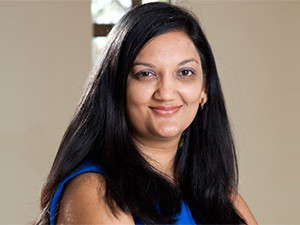 One of the most difficult parts of starting your own business is financing it.
Lynette Hundermark, co-founder and MD of Cape Town-based app development studio, Useful and Beautiful, always thought she would need external financial backing to start a company. But that proved not to be the case ? the self-confessed gadget girl and mother of two started her profitable venture from nothing.
It was during a coffee session with her mentor that Hundermark was encouraged to go it alone. She was assured that, because she was an expert in her field, she should "go ahead and do it for yourself". Her 17 years of experience in software coding and database design, business analysis and product management had given her exceptional insight into the local IT development industry, so why not start her own company? All she really had to do, she was told, was learn how to manage her finances.
Now, three years after starting Useful and Beautiful, she still has had no need for outside funding. She attributes that to learning how to correctly assess the company's finances while creating products that clients and consumers want to use.
"I live and breathe mobile," she says. "I love it and would do it for fun if I didn't get the opportunity to do it professionally."
No one said it would be easy
Hundermark has been able to turn her passion into profit, having learned some hard lessons in the process and she's happy to share those with other entrepreneurs.
She says entrepreneurs should focus on their strengths and see how they can make a difference to their customers while still making money. "Being an entrepreneur is full of challenges, and choices have to be made every day, choices that may make or break the business. A very important thing all business owners need to learn is to manage priorities."
Entrepreneurs are frequently under time pressure, she adds. "This often has them focusing on the wrong things, which can lead to poor workmanship. Those development companies that cannot manage their time and resources correctly end up giving the sector a bad name," she says.
When starting a company, entrepreneurs don't receive special treatment from big corporates or government tenders. For smaller companies, this is a problem as some clients will take a standard 60 days or more to pay out.
"You have to abide by the same rules as larger companies, so managing cash flow is important," Hundermark says.
Price wars are another problem. While lower prices benefit the client, it also means companies under-quote in order to get business, but at the cost of their own operations. "Every digital corner shop is now touting themselves as mobile experts, offering 'expert' services and products," she says. "It's an unrealistic and unachievable business model." Ultimately, it leaves the customer in the lurch.
"Consumers are left with unsatisfactory or unusable products, leading to bad reviews and less than flattering public opinion. People then have a negative view of the digital sector, which means they are unlikely to spend more on digital, which in turn stifles growth."
To weed out those who falsely claim to be digital experts, Hundermark believes that creating a digital technology governing body with a set of standards or minimal criteria would help towards the development of a better industry.
Women in tech
So being an entrepreneur comes with gruelling challenges and choices. If you're a woman, things are even worse.
"It's tough," admits Hundermark. "The IT sector and start-up scenes are still very male-dominated and -oriented, especially in SA, and when you are at board or exec levels, as a woman, you still have to battle to make yourself heard."
However, she has noticed things have slowly been changing over the years. And while it's a "slow buy-in, it's not as difficult as it once was".
"I don't have to speak up as loudly as I used to," she says. "My expert skills are seen as expert (irrespective of my gender) and that's a nice place to be - but it obviously took a while to get there."
She has seen more women involved in the start-up scene, which she believes is probably due to exposure and more women speaking at events to promote female entrepreneurship.
Even so, more can be done to foster the growth of female entrepreneurs, such as additional access to funding opportunities and help with tenders.