Euphoria-SABEN deal brings VOIP telephony to colleges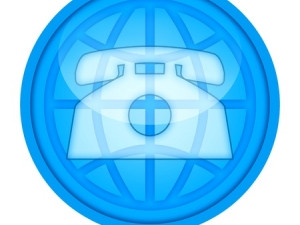 The South African Broadband Education Networks (SABEN) project has partnered with Euphoria Telecom to deliver affordable VOIP services to SA Technical and Vocational Education and Training (TVET) colleges and students.
According to SABEN MD Arno Hart, students in rural TVET colleges receive very little digital age experience as a result of poor signals and lack of proper telephony infrastructure. This partnership gives TVET colleges access to a cloud PBX solution, without the costs of onsite, traditional business PBX services.
The Euphoria network offers free (on-net) calling for anyone on the network. By extending a residential service called Fresh PHONE to students as well, TVET colleges can remain in contact with their students, and vice versa, at no additional cost.
"Student finance departments typically want to keep daily contact with their students and with the Fresh PHONE service, these calls become zero-rated, saving TVET colleges' daily calling costs," says George Golding, CEO of Euphoria Telecom.
Students will set up their own individual Fresh PHONE account directly from their mobile devices and use their mobile device to place and receive calls on the Euphoria network at a zero-rated cost.
SABEN is an initiative in collaboration with Tertiary Education and Research Network of South Africa (TENET) and South African National Research and Education Network (SANReN). Its purpose is to work with TVET colleges to procure self-funded Internet connectivity.
"The majority of these colleges are located in underserved markets, both in urban and rural areas across SA where all forms of connectivity are expensive and can be unreliable," says Hart.
SABEN says it has already started rolling out Euphoria VOIP services to some of the TVET colleges with others expected to see it implemented in the near future.