Key success factors for implementing marketing analytics in 2015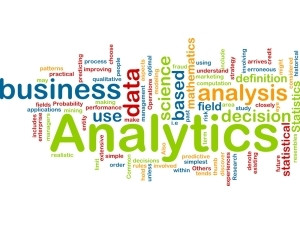 Analytics is not a tactic; it's a strategy. As a leading marketing solutions and analytics data provider in South Africa, Effective Intelligence is often confronted by senior level executives asking: "I know we need to do a better job of leveraging our data assets, but how do we put something sustainable in place?"
The answer is "carefully".
Data is the new currency and organisations need a data and analytics strategy to harness, interpret and apply this information if they are to remain at all competitive. Based on our own client experiences and knowledge of marketing analytics implementations, we have identified five key success factors that must be in place to ensure an effective, efficient initiative.
1. Data management - understanding your data assets by category, methods of collecting data, determining the usefulness of the existing data at your disposal and figuring out the gaps that exist.
2. Analytics investment - Not only do you need to assess who is going to own and be accountable for analytics, you also need to consider augmenting or leveraging through proper analytic investment (resources; data and methodologies).
3. Integration - Bridging internal silos in order to effectively generate and apply data and business intelligence across departments.
4. Analytical tools - figuring out what 'enabling' technologies can best pave the way for greater operational efficiency when it comes to analytics (consider real-time customer engagement).
5. Privacy - with the exponential growth of data comes increased privacy, security, usage and overall governance requirements.
Data-driven marketing is the new reality, and will only become more pervasive and sophisticated in the years to come. Analytics, and the insights that can then be applied to marketing strategy and tactics, inherently need to be part of the successful marketer's toolbox going forward. To that end, it is incumbent on organisations to build that competency today or partner with an analytics service provider who can provide this expertise.
For more information about Effective Intelligence and what we do, please visit www.e-intelligence.com.