New leaders take DFA reins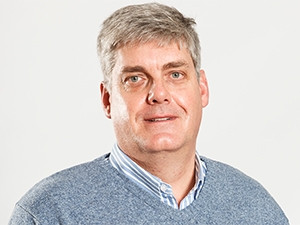 Thinus Mulder has officially taken over as CEO of Dark Fibre Africa (DFA). Mulder is moving from his role as CFO and Cilliers Steyn has been appointed as the new CFO.
Mulder has been preparing to take up the reins of the company since March when DFA announced Gustav Smit would retire at the end of June. Smit co-founded DFA nine years ago and helped grow the company to the extent that today it employs over 400 people and has built out an open access fibre network of more than 9 000km.
Mulder joined DFA in 2008 and previously held various top positions with SARS, Standard Bank, the JSE-listed AST Group and the Imperial Group.
Steyn moves to DFA from his position as CEO of Community Investment Ventures Holdings (CIVH), of which DFA is a subsidiary. Mulder says Steyn has a keen understanding of DFA after spending 17 years at CIVH.
"This, along with his extensive corporate finance experience and proven leadership skills, will make him an invaluable resource to help take DFA through the next phase of its growth," adds Mulder.
"It's an exciting time to be officially joining DFA as the growth and adoption in fibre infrastructure deployment and the adoption of fibre connectivity and services is accelerating in South Africa," says Steyn.
"Our traditional wholesale open access dark fibre footprint and offerings have provided a solid business platform that has enabled DFA to now evolve its product portfolio to meet the needs of current and new market segments in a more relevant manner," he adds.
DFA owns a carrier-neutral dark fibre infrastructure for the transmission of primarily metro telecommunications traffic. DFA leases secure transmission and backbone fibre infrastructure to telecommunications operators, Internet service providers, media conglomerates, tertiary education institutions, municipalities, government organisations and other businesses.