Waspa lacks clout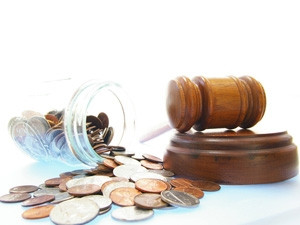 The Wireless Application Service Providers' Association (Waspa), the industry watchdog that is meant to protect consumers from SMS spam and illegal billing, has been accused of failing to enforce sanctions, leaving consumers at the mercy of some Wasps that continuously breach its code of conduct.
Based on a spreadsheet sourced by ITWeb, Waspa is owed a total of R5.1 million in fines. The bulk of these are pending appeal, which means the sanction is suspended until the appeal has been heard.
However, some of the appeals date back at least three years, while Waspa's usual appeal process only takes six months. As a result, no action can be taken against the offending service providers until the matter is resolved. Waspa notes that appeal length depends on complexity.
Scant protection
There are also consumer complaints on Web site HelloPeter, with some cellphone users moaning they have had no help from Waspa. One alleges a cellphone account continues to be billed without permission, and asks how a regulator can be so "pathetic".
Another questions Waspa's integrity and asks if it really serves consumers' interests, or is simply collecting fees so that companies can put a badge on their Web page. Some of the other complaints have confused the body with Wasps.
Pieter Streicher, MD of BulkSMS.com, says "Waspa clearly has difficulty in enforcing its sanctions" and is trying to avoid legal action in a way that exacerbates the difficulty in enforcing its sanctions.
"The net effect for consumers is that in the case of some Wasps, Waspa provides very little protection. It would perhaps be better for consumers to take complaints to the small claims courts when it involves Wasps that avoid Waspa sanctions."
However, Streicher adds that in most respects, the watchdog is doing a good job, with an excellent code of conduct, and adjudications are reasonably fair and good. "In my opinion, Waspa has to accept that, as regulator, it will have to defend its sanctions in court from time to time."
Not the case
Waspa says, at the end of last month, there are 13 fines that are due and unpaid, and nine of these are being paid off in instalments. Three outstanding fines total R610 000, and one fine is due to be paid soon or a follow up complaint will be lodged, it explains.
For three of the remaining fines, further complaints have been lodged against the service provider, which are being investigated, the body says.
Waspa says the only unpaid fines dating back several years are those levied on companies that have had their membership terminated, or fines levied in complaints which are the subject of a legal dispute, which has to run its course before fines can be collected. As far as ITWeb is aware, only two Wasps have ever been expelled: in 2006, Vending for Africa, and in 2011, local company T-Mobile.
"In the case of fines owed by companies which are no longer members of Waspa, Waspa cannot collect those fines, and can only keep a record that the fines remain unpaid, should the organisation seek to reapply for Waspa membership again in the future."
Waspa says it pursues all sanctions imposed on members and follows up to make sure refunds are paid, or lodges complaints for unpaid fines. It argues that it assists hundreds of consumers a month, free of charge, and is the "most effective way" to regulate the Wasp industry in SA.
"Thousands of consumers would not have had any relief if it was not for Waspa's effective intervention on their behalf."
Waspa also monitors whether its members comply with the code and is confident that it can strictly enforce the code, and protect consumers.
Enough support?
Streicher says network operators have effectively delegated their responsibility in terms of the regulation of Wasp services to Waspa, but still have a responsibility to ensure Waspa is enforcing its sanctions.
"With the full support of the network operators, I don't think that Waspa will have any difficulty in enforcing its sanctions. I can, therefore, only conclude that the network operators are not sufficiently supporting Waspa."
The body is mostly funded by its members, with a small percentage from operators. Only Vodacom responded to a request for comment as to whether it was doing enough to support Waspa.
Vodacom spokesman Richard Boorman says Waspa, as an independent self-regulatory body, should ideally resolve disputes. Vodacom is SA's largest operator, with about half the market.
Vodacom cannot intervene directly if a Wasp challenges Waspa's findings. "We're happy to look at providing additional support to Waspa if it is having trouble resolving any issues."