Hosted contact centres market to surge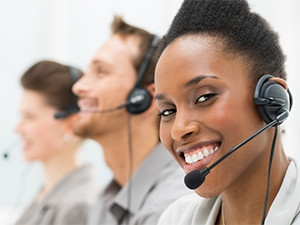 The global hosted contact centre market is seeing growth driven by the shift of almost all aspects of business to a digital environment and as well as companies looking to replace ageing call centre systems.
This is according to Jan K"uhn, director at INOVO, who notes companies are seeking more sophisticated customer service systems that align with different departments in the company.
A recent Frost & Sullivan poll estimated that revenue in the hosted contact centre sector in the US was set to surpass $1.5 billion in 2015, says K"uhn.
This surge of global hosted contact centre market is leading the growth patterns in SA as well, he adds.
K"uhn, however, notes the solution is not a one size fits all. Many variables such as cost of contact as well as economic climate have an impact in this business model.
"Contact centres have different contexts - sales, customer service and debt collection - or a combination of all three. These have differing requirements, ranging from the technology they utilise to their staffing requirements."
Frost & Sullivan says several contact centre organisations on the cusp of major technology upgrades have been turning to hosted and cloud solutions to save costs and at the same time modernise and "future proof" their contact centre technology.
While cost reduction continues to be a key objective, the predominant driver is no longer just the financial benefit of moving an expense from capital expenditure to operational expenditure, it adds.
Enterprises have come to appreciate the host of other benefits of the cloud model, such as, reduction and simplification of ongoing maintenance, faster deployment, ease of provisioning well as flexibility, scalability and business agility, says Frost & Sullivan.
In SA, the transition to a hosted contact centre environment has been one that many businesses across industry sectors have been adopting, says 1Stream.
Granted, many organisations still struggle to manage or phase out their legacy systems and hardware, but the realisation is there that going the hosted route is a business imperative, it adds.
Although SA is slower on the uptake when it comes to new technology, hosted contact centre will increasingly become standard, says K"uhn.
According to dimension data, all evidence from existing users points towards hosted or cloud technologies as providing access to emerging functionality, speed to market, flexibility and cost modelling that's more in line with the organisation than a vendor's rollout schedule for service upgrades that may or may not include what a company needs.
In addition, they create an opportunity for agents who prefer working from home or may need to as a result of disabilities or for other reasons, says Kuhn.
"They provide options that can be woven into the structure of the company without having to make huge infrastructural investments, and the technology can be integrated to ensure that everything is more efficient, more productive."