Hackathon seeks community innovations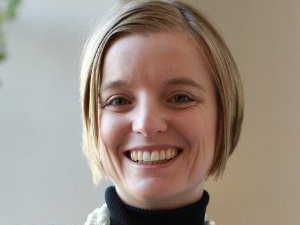 The SA Innovation Summit (SAIS) has partnered with Bandwidth Barn Khayelitsha, an initiative of the Cape Innovation and Technology Initiative (CiTi), to hold the first Cape Town Smart Communities Hackathon.
According to SAIS, the hackathon will take place on 19 August to give a voice to the wider region by identifying and attempting to resolve the most important community needs, using technology and other innovative methods.
The initiative, which revolves around building smart communities, is part of the City of Cape Town's long-term commitment to addressing community needs.
"The hackathon will offer teams the opportunity to develop solutions that will have the potential to be scaled to other communities throughout SA, in a very community-focused environment," says Michelle Matthews, head of innovation and enterprise development at CiTi.
The format, she adds, will be a 24-hour marathon event of creative and solution-driven action by multidisciplinary teams with the objective of enabling upliftment of the standards of living of communities and geographical neighbourhoods.
"This is not purely technology-focused, but will rather be about building confidence in innovative problem-solving and community-driven initiatives, that may or may not involve the use of technology in one form or another. The Cape Craft and Design Institute will assist in taking participants through a rapid ideation programme, underpinned by a design thinking methodology," she explains.
SAIS says a pre-event meetup took place at Bandwidth Barn Khayelitsha a few weeks ago to consult with the community leadership, ward-representatives, community organisations and other stakeholders.
The purpose was to identify the three most pressing challenges experienced in the area: safety and security, water and sanitation, healthcare and education.
"In addition to the identified challenges, we are introducing a fourth challenge around enabling incremental upgrading of informal settlements. This challenge is the theme of the Better Living Challenge which aims to surface design innovations that support the improvement of the living conditions of low-income communities in the Western Cape," notes Matthews.
The winning idea will receive a R10 000 cash prize and its leader will win a place in a three-month VeloCiTi Incubation programme with the Bandwidth Barn.
CiTi, according to SAIS, is the flagship organisation for the technology sector in the Western Cape and has become a blueprint for development in industry and public sector collaboration.
Mentors and facilitators will be present during the hackathon to support teams and accelerate the creative process.
Ian Merrington, CEO of CiTi, says: "We are witnessing an unprecedented wave of technology-driven innovation improving people's lives. We firmly believe in local solutions for local problems. Curated activities such as the Smart Communities Hackathon serve to help to unlock this potential."