Roadblocks ahead in SA's 5G journey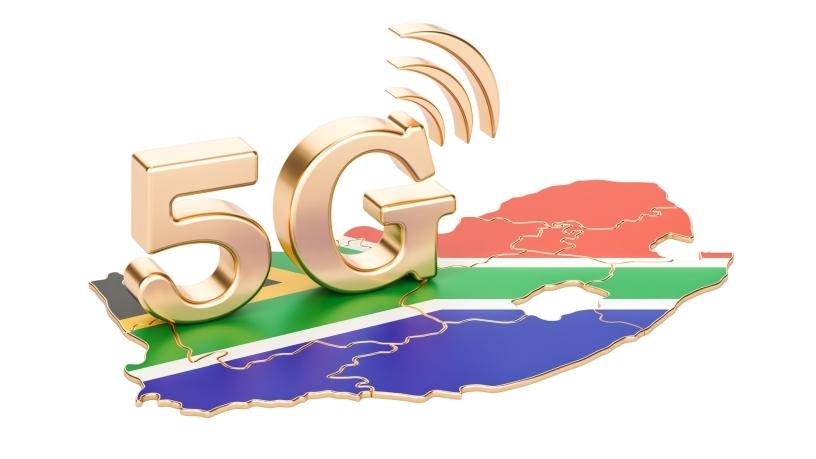 South Africa has a number of hurdles that it must clear before 5G becomes a reality in the country.
This is according to market analyst firm Frost & Sullivan. It points out that with global 5G rollout gathering speed and the recent launch of 5G in Lesotho by Vodacom, the question of whether SA is ready for the transition to 4G's successor is dependent on various factors that could cause a delay in the integration of 5G in the country.
It notes that mobile communications have been the catalyst for the development of new business models, with mobile phones becoming more than just a communication tool.
In SA, says Frost & Sullivan, 87% of households have access to mobile phones. With limited development of fixed Internet (ADSL, fibre) and usage of satellite in the last mile, mobile communication remains vital to bridge the digital gap.
Mixed reactions
ITWeb interviewed SA's biggest mobile network operators to gauge their readiness for 5G. While some have already started trialling the technology, others believe the use cases of 5G do not currently exist locally.
While Vodacom and MTN have already started 5G trials, Cell C and Telkom are taking a wait and see approach.
Frost & Sullivan says during the International Telecommunication Union (ITU) conference, which took place in Durban last week, president Cyril Ramaphosa outlined the role of communications and its importance in the economy as a whole, including the auctioning of 5G spectrum.
According to Robert Nkuna, director-general in the Department of Telecommunications and Postal Services, government is looking to accelerate 5G development in SA.
Frost & Sullivan says that while there is political will to get the communication sector back on track, there is still a lot of work that needs to be done before even thinking of a 5G network.
It notes that completing digital migration, providing direction on SA Connect and licensing 4G spectrum are some of the plans that need to be implemented.
Regarding digital migration, it has been 10 years since Cabinet approved SA's policy for migrating its analogue broadcasting system to digital. Yesterday, communications minister Nomvula Mokonyane said Cabinet is satisfied with the progress being made.
The switch to digital will free up radio frequency spectrum, currently occupied by analogue services, for other broadband and broadcasting services.
"The delay in the spectrum auctioning is hampering development along with expensive data packages. The auction of 700MHz, 800MHz and 2 600MHz is crucial for the rollout of an LTE network, but its stringent requirements are posing a challenge for the licensing process," says Naila Govan-Vassen, senior ICT industry analyst at Frost & Sullivan.
Niche market
Frost & Sullivan notes that affordability is also factoring into slow growth of the subscriber base, and while mobile network operators are ready to launch the 4G network, 3G is expected to be the dominant technology over the next three to five years as it can support voice and data services for both feature and smartphone devices.
It adds that the 4G service will attract few users and will be a niche market and is unlikely to be universally available but will be predominantly available in affluent areas.
The 5G ecosystem is still being defined by ITU and other communications stakeholders; there are still devices, infrastructure and equipment that need to be developed to allow users to benefit from the ultrafast and low-latency network.
"So, is there a demand for 5G in South Africa or the rest of Sub-Saharan Africa? Yes, but most likely in niche markets, with healthcare, education, agriculture and automotive benefiting the most.
"When it comes to a 5G network, South Africa and the rest of the Sub-Saharan region are still in the early development stages," says Govan-Vassen.
The market analyst firm also points out that local operators expressed their dissatisfaction with the regulator's pace in releasing the spectrum they need to expand their high-capacity mobile networks such as 4G and 5G following the launch of 5G in Vodacom's Lesotho operation.
"This has been attributed to continuous delays in completing the country's digital migration, which was targeted for June 2015 but is more likely to be done in 2019,"says Lehlohonolo Mokenela, ICT consultant at Frost & Sullivan.
"Despite promising significantly higher speeds than 3G and 4G, there are still concerns about the immediate relevance of 5G while a significant portion of the African market is still struggling with basic connectivity. Its immediate future may, however, more readily lie in enterprise applications and fixed wireless Internet in the residential sector and for SMEs," Mokenela concludes.