Telkom takes wait-and-see approach to 5G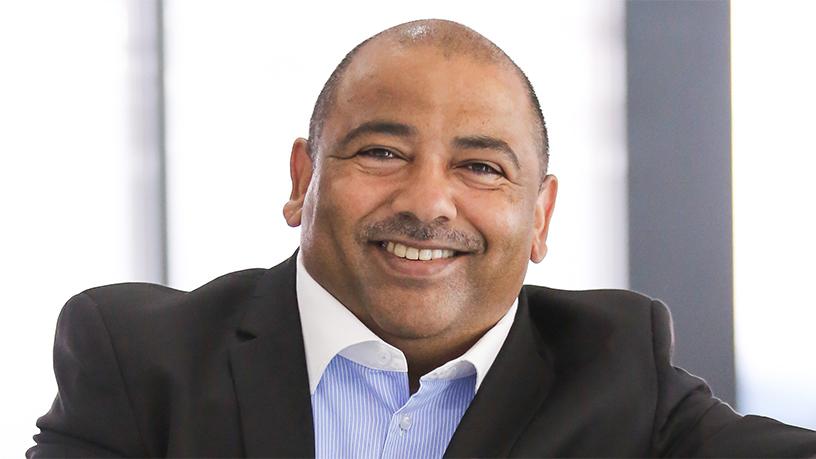 Telkom is waiting for the 5G standards to be finalised before it does any major investing in the next-generation technology.
This is according to Alphonzo Samuels, CEO of Openserve, Telkom's wholesale division, speaking at Telkom's full year results presentation on Monday in Centurion.
"Of course, we are doing some lab tests, but the 5G standard has not matured yet and I think it's important that while we are doing lab tests, we will only really play with the technology and exploit it to its fullest once the standards are ratified, because you could spend a lot of money if you try to be on the bleeding-edge," said Samuels, answering questions from ITWeb.
The International Telecommunication Union (ITU) is the standards body that will release the final standard, which it refers to as 'International Mobile Telecommunications for 2020 and beyond', or IMT-2020. Mobile industry standards body 3GPP is also involved in submitting proposed specifications to the ITU to be part of the IMT-2020 standard.
A few mobile operators plan to launch pre-standard trial 5G networks as early as this year, but 2020 to 2022 is generally viewed as the timeframe for the broader launch of commercial networks that conform to international standards.
Samuels said Telkom's fibre expansion over the past few years has been part of its preparation for 5G, to be able to use that infrastructure when the time comes for 5G.
"People think we are doing fibre-to-the-home only to connect homes, but our view from day one was to connect homes, to connect base stations and the fact that you go down a street the fibre is agnostic to whatever service you run over it, so we are doing a lot of that in densely metropolitan areas to be able to pick up the 5G," he added.
In terms of how much 5G will likely cost Telkom, CFO Deon Fredericks told ITWeb the group has "broad numbers but no detail until they approve the standards, then one can firm up the numbers, but we are definitely looking at where and how we will implement 5G".
He said Openserve is busy with a significant evaluation and investigation on 5G to be ready for the finalisation of standards.
"The team has started some pilots already; so we can identify what is problematic, what works, what doesn't work and what the implications are from a cost and network perspective so we will be ready when it comes," Fredericks said.
Turning off 2G
Telkom group CEO Sipho Maseko said the way in which Telkom is starting to think about its spectrum holding is precisely with 5G in mind.
"Luckily, we don't have a big base of 2G customers. Part of what we are reflecting on is because it is a very small base; can we switch 2G off and have an all 3G or 4G network? That really positions us for 5G," he said.
This is in stark contrast to rival networks MTN, Vodacom and Cell C, which have much larger 2G customer bases and will likely not be able to turn off their 2G networks anytime soon, if ever.
"Other than sub-1GHz, we have a decent chunk of spectrum. We have got 1 800MHz, 1 900MHz, 2 100MHz, 2 300MHz and 3 500MHz, and therefore the way in which we are starting to think about last mile broadband access is different to the way we were thinking about it a couple of years back.
"That spectrum holding, and how we are thinking about it, will start to play a big factor in terms of 3G, 4G and 5G. Once the standards are finalised, I think we will be able to be a lot faster because we will have little 2G legacy to deal with," Maseko said.
5G networks will set new standards for high-speed, wide bandwidth, low latency wireless connections, with a peak downlink rate of 20Gbps, support for one million devices per square kilometre and latency as low as 0.5ms. Trials are going on around the world but 5G will likely not be a commercial reality in SA for a few more years.
Despite this, Telkom's rivals in the industry are already running trials.
Earlier this month, MTN, in partnership with vendor Huawei, successfully launched the first live outdoor 5G trial in Africa, at an event in Pretoria. Vodacom CEO Shameel Joosub told ITWeb the operator is also already testing 5G tech and capitalising on its relationship with Vodafone to prepare for the technology jump.
Comsol Networks also announced this month it was collaborating with global technology giants Verizon and Samsung, to launch 5G fixed wireless trials in SA.