Manage performance in 360 degrees
Technology is changing how companies manage their human capital.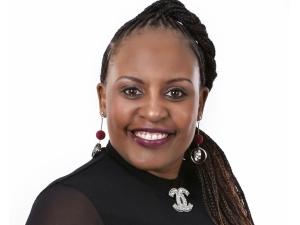 Change is the only constant in the world that we inhabit, to the extent that it almost needs to be embedded into our DNA. In order for businesses, and their employees, to keep pace with an ever-shifting world, they need to keep changing the way that things are done.
"Outdated, legacy processes are unable to offer the agility that technology is able to provide," says Matshepo Moeng, MD of IT ServiSource.
A case in point is how organisations manage what is arguably their most valuable asset: their human capital. Moeng says: "Keeping your staff happy and productive is possibly the largest contributor to the success of your organisation."
While some organisations' HR departments (and occasionally even management) spend valuable time dealing with staff issues, conducting appraisals and mentoring under-performing employees, other companies might find that they aren't even aware of exemplary staff members, who could end up feeling unappreciated and leave to join competitor organisations.
Moeng advises: "Any organisation that values its staff will take a myriad of aspects into account. For instance, most businesses run key performance indicators (KPI) with their staff as a checkbox exercise, but don't follow up on what is said during the discussion. In addition, many South African organisations conduct KPI exercises downwards only, i.e. from manager to staff member, and never the other way around."
In addition, the majority of KPI discussions traditionally take a carrot and stick approach to productivity. There's a propagator (or incentive) to uplift the staff member to keep him or her happy and productive. Then there's the converse approach, where the staff member faces negative consequences for non-performance.
The traditional KPI approach to performance management is also subject to human fallibility. Perhaps the manager doesn't have a good relationship with the staff member. Or the staff member could have a skewed perception of their own productivity.
The use of a technology-driven 360-degree review process can alleviate most, if not all, of the abovementioned weaknesses in legacy approaches to performance management, says Moeng.
"A typical 360-degree review allows the manager to review the staff member, the staff member to review the manager, as well as co-workers to review both the staff member and the manager. This results in a much truer reflection of performance within the entity."
In fact, the insight gained can prove invaluable to organisations that currently measure the success (or otherwise) of their business or departments purely based on revenue generated. Revenue is a key contributing factor, however it does not tell the whole picture. Departmental KPI reviews need to be considered essential contributing factors when measuring the success or failure of a particular department.
Conducting 360-degree reviews can give management a better understanding of where the process has failed and what gaps need to be filled. Which is why training needs to be a key component of any KPI or 360-degree review process.
Moeng says that organisations need to ask themselves five questions to assess whether they are making the most of their human capital:
1) Are you reviewing your people on an excel spreadsheet?
2) Is the toolset easy to use and understand?
3) Can the data that is captured, be manipulated?
4) Who has access to view the reviews? Does it extend from the junior person of the organisation to the most senior person?
5) Are you reviewing your staff only at giving intervals during the year or all the time?
She says: "Depending on your responses to the above questions, you may need to rethink how you're measuring performance within your business."
A 360-degree review tool offers the following capabilities:
* Conducts online 360-degree reviews.
* Provides online training.
* Reflects the performance of not only the individual and the manager, but also the department.
* Once captured, the data can't be tampered with.
* Allows anonymous surveys to be set up to manage upwards.
* Reports are easily understood.
* Constant peer-to-peer and organisational reviews can be held all the time or at any given time. This provides the individual or department that you are rating a full history view of their performance as opposed to just a snapshot performance review.
Sponsored content
You can see more information on 360-degree reviews by clicking on the following link: http://www.itss.co.za/virtlx.html