Dun & Bradstreet goes private
CC Capital, Cannae Holdings and funds affiliated with Thomas H Lee Partners acquired the data and analytics company for $5.3 billion.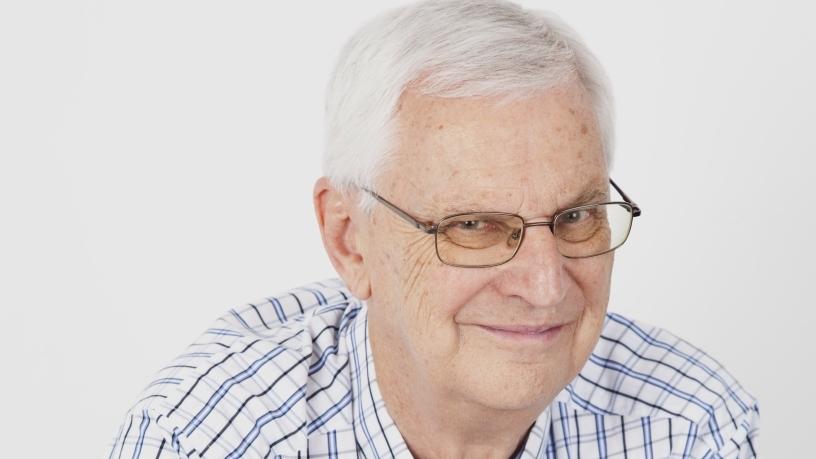 The privatisation of Dun & Bradstreet dominated the international ICT market last week.
At home, the news regarding Dimension Data and its parent company NTT was the main story.
Key local news
* Mediocre interim numbers from MTN Group, with revenue down 3.1% and profit down 5.2%.
* Satisfactory interim figures from MTN SA.
* Dimension Data's parent company, NTT, will establish a new holding company focused on global business, called NTT Inc. It will be headed by Jun Sawada, current CEO of NTT Corporation. By the third quarter of the fiscal year ending 31 March 2019, NTT Communications, Dimension Data, NTT DATA, NTT Security and NTTi3 will be transferred to NTT Inc and will align together under its new leadership.
* Softworx will be rebranded EOH Infor Services.
* A renewed JSE cautionary by Huge Group.
* The appointment of Ricky Correia as GM of Blue Label Technology Solutions.
Key African news
* Satisfactory half-year numbers from MTN SEAGHA.
* Mixed half-year figures from MTN Nigeria, with revenue up but EBITDA down.
* Mediocre half-year numbers from MTN MENA and MTN WECA.
* Teleology Holdings has been given an extension to finalise its acquisition of Nigerian mobile operator 9mobile.
* Lazarus Muchenje, CEO of Zimbabwe's NetOne, has been suspended with immediate effect over alleged gross misconduct.
Key international news
* American Tower and Brazil's Algar Telecom SA bought the broadband network of state-run utility Companhia Energetica de Minas Gerais SA, commonly known as Cemig.
* Amadeus IT Group acquired US-based Travel-Click, a hospitality solutions provider, for $1.52 billion.
* Taiwan AI start-up Appier bought Indian marketing automation start-up QGraph as a wholly owned subsidiary, to be renamed AIQUA, in a bid to deepen its AI application deployments and help enterprise clients accelerate digital transformation and commercial automation processes.
* AT&T is buying Otter Media. The company already owns part of Otter Media and its video assets.
* Avenu Insights & Analytics, a portfolio company of Mill Point Capital, purchased the assets and operations of the Local and Municipal Constituent Government Software Solutions business of Conduent.
* CC Capital, Cannae Holdings and funds affiliated with Thomas H Lee Partners led an acquisition of data and analytics company Dun & Bradstreet for $5.3 billion.
* Paytm bought Balance Tech, a savings management application firm.
* Skyworks Solutions purchased Avnera Corporation, a leading developer of Analog System on Chips.
* VMware acquired Dell EMC's Service Assurance Suite.
* Yandex.Drive, owned by Yandex, bought start-up fuel delivery service Toplivo v Bak.
* Blackstone invested $275 million in a majority stake in TaskUs, a US-based customer service and business process outsourcing services provider for technology companies.
* Hong Kong's fixed-line operator HGC Global Communications invested a majority stake in Myanmar's Golden TMH Telecom Company.
* Arista Networks will pay $400 million to Cisco Systems to resolve a US court fight between the two network equipment makers.
* Qualcomm and the Taiwanese government have settled their anti-trust dispute. The former is to pay $93 million and has also pledged to invest $700 million in Taiwan over the next five years.
* Reliance Communications had received approval from the Supreme Court to proceed with the sale of its wireless assets to Reliance Jio after it agreed to pay 5.5 billion rupees ($80.06 million) to settle dues with Ericsson.
* Acer will spin off its business unit responsible for developing innovative PC peripherals specifically used in gaming, including mouse devices, keyboards, headphones, chairs and durable suitcases, as a wholly owned subsidiary, tentatively named Gadget Technology.
The world's largest 500 companies generated $30 trillion in revenue and $1.9 trillion in profit in 2017.
* Compal Electronics has decided to unload all its shareholdings in Lienpal, a notebook manufacturing joint venture between Compal and Lenovo, to its China-based partner, for a total of $257 million.
* Hong Kong-based residential broadband services provider HKBN will merge with fixed-line operator WTT, jointly owned by private equity firms MBK Partners and TPG, in a deal valued at $1.34 billion.
* King Yuan Electronics has agreed to merge with Dawning Leading Technology, in which the former already holds a 33.5% stake.
* Excellent quarterly results from Roku (back in the black), Weibo and Worldpay.
* Very good quarterly figures from CyberArk, Ebix, Lumentum, Sina, Tactile Systems Technology and Yelp.
* Very good half-year figures from nLight (back in the black) and Yageo.
* Good quarterly numbers from Altair (back in the black), Ansys, Bottomline Technologies (back in the black), Brooks Automation, Cable One, Diodes, EchoStar, Esco Technologies, Himax (back in the black), Hiwin Technologies, Sigurd Microelectronics, Sino-American Silicon Products, Taiwan Union Technology, TechTarget, Trend Micro, Wafer Works and Zebra Technologies.
* Good half-year numbers from GlobalWafers and Synnex Technology.
* Satisfactory quarterly results from Alarm.com, Alaska Communications (back in the black), CA Technologies, DXC Technology, Equinix, Gilat Satellite Networks, IIJ, Information Services Group, Liberty Global (back in the black), Magic Software, RadNet, Sapiens (back in the black), Shenandoah Telecommunications (back in the black), Softbank, Vishay Intertechnology and WPG.
* Mediocre quarterly results from Applied Optoelectronics, Arm Holdings, Ceragon Networks, ChipMOS Technologies, Compeq Manufacturing, Convergys, Key Tronic, Sercomm, TTEC, Universal Display and Xperi.
* Mixed quarterly figures from Alpha & Omega Semiconductor, Aspen Technology, Avnet, Chicony Power, Deutsche Telekom, Discovery Communications, Entercom Communications, Genpact, IEC Electronics, II-VI, j2 Global, Microchip Technology, MTS Systems, NetEase, Plantronics, Qisda, Sykes Enterprises, Toshiba and Tripod Technology, with revenue up but net income down; and from Amtech Systems, CenturyLink, GIS and WideOpenWest, with revenue down but net income up.
* Very poor quarterly figures from Conduent, but back in the black.
* Quarterly losses from 3D, Acxiom, Airgain, Allot Communications, Alteryx, Asure Software, Avaya, Avid Technology, Best, Casetek, Cincinnati Bell, Dropbox, eMagin, Envestnet, Everbridge, Everspin Technologies, ExOne, Extreme Networks, Five9, ForeScout Technologies, GCP Applied Technologies, Harte-Hanks, Hortonworks, i3 Verticals, ID Systems, Identiv, Infinera, Inseego, Investment Technology Group, Japan Display, MaxLinear, Maxwell Technologies, Mimecast, NeoPhotonics, NII Holdings, Nuance Communications, One Stop Systems, PC-Tel, pdvWireless, Pegasystems, QuickLogic, Radcom, Rapid7, SailPoint Technologies, Shutterfly, SMIC, Snap, Synaptics, Synchronoss Technologies, Talend, Team, Telecom Argentina, Tetra Technologies, TiVo, Twilio, Upland Software, Viasat and Windstream Holdings.
* The appointments of Keith Block as co-CEO of Salesforce.com; Mike Gregoire as chairman of CA Technologies; David Miller as chairman of Rudolph Technologies; and Steve Tseng as chairman of Motech Industries.
* The resignations of Chang Peng-heng, chairman of Motech Industries; and Phil Satre, chairman of IGT.
* A planned IPO in 2019 from China-based Bytedance Technology, a mobile news aggregator.
* An IPO filing for Hong Kong from Tencent Holdings-backed Weimob, a cloud-based commerce and marketing solutions provider.
* A satisfactory IPO in Hong Kong by China Tower.
Research results and predictions
Worldwide:
* Global server shipments for Q218 surged 8.6% on quarter to 3.8 million units, a performance better than expected, and shipments are estimated to see a much larger sequential increase of 16.3% in the third quarter due to high-season effect, according to Digitimes Research.
* The software-defined wide area network infrastructure market will grow at a 40.4% CAGR from 2017 to 2022 to reach $4.5 billion, according to IDC.
* Blockchain business value, which refers to the cost savings and efficiencies that could be realised by incorporating blockchain into corporate business strategies, is projected to increase from $2.5 billion in 2017 to $2 trillion in 2030, according to IHS Markit.
Stock market changes
* JSE All share index: Up 1%
* FTSE100: Up 0.1%
* DAX: Down 1.5%
* NYSE (Dow): Down 0.6%
* S&P 500: Down 0.2%
* Nasdaq: Up 0.3% (highest weekend close)
* Nikkei225: Down 0.1%
* Hang Seng: Up 2.5%
* Shanghai: Up 0.9%
Look out for
International:
* Further fallout regarding Facebook's data leak.
South Africa:
* Further developments regarding Telkom's tower sell-off.
Final word
Fortune magazine has published its 2018 Global 500 listing, which is ranked by total revenue. The world's largest 500 companies generated $30 trillion in revenue and $1.9 trillion in profit in 2017. Together, this year's 500 companies employ 67.7 million people worldwide, with 33 countries represented. The following technology companies are in the top 100:
* 11: Apple (was 9)
* 12: Samsung Electronics (was 15)
* 18: Amazon.com (was 26)
* 20: AT&T (was 18)
* 24: Hon Hai Precision Industry (was 27)
* 37: Verizon Communications (was 32)
* 52: Alphabet (was 65)
* 53: China Mobile (was 47)
* 55: NTT (was 50)
* 71: Microsoft (was 69)
* 72: Huawei (was 83)
* 79: Hitachi (was 71)
* 80: Comcast (was 79)
* 81: Deutsche Telekom (was 77)
* 85: Softbank Group (was 72)
* 92: IBM (was 81)
* 93: Dell Technologies (was 124)
* 97: Sony (was 105)
Further analysis of the list will follow next week.