Digitalisation in the rail sector
Digitalisation is becoming all-pervasive, and is making a positive contribution to the railway industry locally and abroad.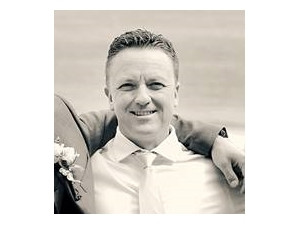 Digitalisation is the integration of digital technologies into the way things are done (i.e. in the workplace or even everyday life), but the rail sector is taking this one step further and entering into Internet of things (IOT) territory by merging operational technology and information technology and managing the process using software and powerful analytics in order to streamline processes.
Wietz Joubert, Product Specialist at Ansys Rail, says the main driver behind the digitalisation drive is to add value in terms of safety, productivity and maintenance.
The rail sector isn't one that you'd traditionally associate with digitalisation, but it's slowly becoming more prevalent internationally, according to Joubert. "I can definitely see a global trend where rail operators are starting to respond to digitalisation and technology, although we're very much in the investigative stage when it comes to using intelligent data (i.e. analytics) to improve rail operations."
Joubert believes a lot more has to be done to unlock value from the use of rail sensors and the data they generate. He says: "Current applications include using sensors to get information about the wheel and rail interface, which can help prevent train-related accidents or derailments. The sensors can alert our software if the wheel is out of specification, for example."
Another example is the use of a hot bearing detector, which provides information about the pairing and sends an alarm to the software should a bearing overheat. Joubert explains: "A hot bearing can create a stuck wheel, which could in turn result in a derailment."
The software referred to above is an integrated conditioning and monitoring system that integrates all of the sensors into a single dashboard. The information that's supplied to the rail operator is aligned with what the threshold of each specific sensor would be. Joubert says: "We're working on taking raw sensor information and using it to provide more of a trending analysis. Currently, rail operators work on time-based maintenance programmes, which mean that wagons require maintenance over a fixed cyclic period. We believe that we can use this data to provide condition-based maintenance solutions, so we want to be able to measure the performance of the asset and then start looking at how we can prevent a failure ahead of time."
Augmented and virtual reality technology are already being used to teach train drivers - the next step, according to Joubert, is using AR and VR to assist maintenance teams with the real-time inspection of systems. "If the train equipment has failed, an AR display could potentially be used to indicate exactly which wheel on a train comprising 200 wagons they should be working on," he explains.
A big part of being able to do this is the provision of on-demand data to mobile handheld devices and equipment that can be used in the field. According to Joubert, the adoption rate has been slow thus far, but the benefits of being able to provide real-time data around wagons or locomotives to maintenance and support teams on the ground will be invaluable to rail operators.
Smart data for smarter trains
The rail industry is starting to use stand-alone sensors to garner information about things like train driver behaviour, distance travelled as well as stationary periods (while the train is loading commodities, for instance). The resulting data can help rail operators understand where bottlenecks and congestion are, whether extra capacity is required, and give general insight that will allow them to improve operational performance.
Joubert says: "The maintenance and security of rail infrastructure is crucial, this includes the rail itself, the overhead track equipment and the transmission lines as well as the buildings that are used to protect signalling systems and distribution points. Attacks on any of these can cause interruption for days."
Because of this, rail operators are starting to deploy camera systems at key sites, although in some of the more remote areas - a particular problem in South Africa - a lack of network access can hinder this type of implementation. Joubert says: "Having eyes on the ground can help us track illegal activities such as rail infrastructure theft or vandalism. We can also use these systems to monitor operational activity, such as counting the number of maintenance workers at a specific site so that the rail operator can better understand and plan maintenance team deployments."
However, together with the deployment of digital technology, whether it be sensors or track-side equipment, there are issues around security where systems are vulnerable to being hacked or exploited, says Joubert. "We're seeing an increasing need for the protection of those systems and demand for products that can pre-empt this type of cyber security attack."
Joubert identifies the top five business benefits of digitalisation of the rail sector as:
* Improvements in service delivery;
* Ability to better plan delivery schedules;
* Improved costing models;
* Better safety and security; and
* Reduced downtime due to maintenance schedules.