Saatchi acquires Memeburn publisher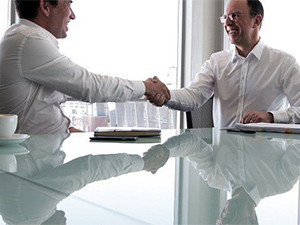 The UK's M&C Saatchi today announced the purchase of Creative Spark, an independent South African digital agency.
The deal includes the acquisition of Creative Spark's digital publishing arm Burn Media, publisher of Memeburn, Gearburn and Ventureburn.
"With the growing trend of 'integrated agencies', the tie-up locally between M&C Saatchi Abel and Creative Spark helps ensure digital is a core pillar of the marketing, advertising and publishing conversation," says Moray MacLennan, CEO of the M&C Saatchi Global network.
"I think it's a powerful relationship that is already reaping dividends for both companies.
"Our model is usually a start-up, entrepreneur-led one. But every now and then you come across a quality independent business where the owner is looking to become part of something bigger in order to grow.
"Matthew Buckland [MD of Creative Spark] is one of those rare people who has built a great company with a highly skilled team and quality clients. Creative Spark is ready to take the next step in their growth story."
Mike Abel, who heads the M&C Saatchi Group on the continent, explains: "Creative Spark will remain an independent standalone business, also servicing specific clients within the M&C Saatchi Abel JHB agency."
"We are immensely proud to become part of the M&C Saatchi Group," says Buckland.
"We share a pan-African vision with M&C Saatchi of creating a large, world-class digital agency and a strong digital publishing platform in Burn Media.
"In M&C Saatchi Abel we have found a like-minded partner with a common culture and purpose to deliver communication solutions to business problems. We believe the combination of the two companies will be greatly beneficial to our clients," concludes Buckland.