Altonet debuts HP backup vault in SA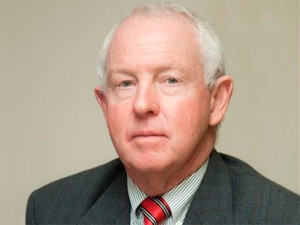 Altonet, a local supplier of backup and archiving solutions is offering the first public HP Autonomy Connected Backup vault in SA.
According to Altonet, the vault will be used for HP's Connected Backup service which Altonet delivers as a software-as-a service (SaaS) solution, catering for the backup of PCs and Macs as well as mobile devices to the cloud.
The distributor says a key advantage this vault offers is that Altonet is now able to offer local storage for cloud backups, with no data residing outside the country.
"We have now reached critical mass in South Africa with the number of our Connected Backup users, and it therefore made sense for us to open our own local vaults," says Gareth Tudor, CEO of Altonet.
"Our customers have been asking for greater flexibility with the package sizes we offer, from a few gigabytes for small business, to a whole lot more for the large enterprise, and we are now able to comply with this request."
Tudor notes that this local private cloud offering also allows Altonet to deliver significant cost savings to clients. He explains that local management and stored data means that backups and restores can also be done much faster, using local bandwidth. Restores can also be prepared for local delivery on DVDs or memory sticks which previously had to come from the US, and this shortens the time taken to recover after an incident, he adds.
"We conducted stringent testing and system validation before going 'live' with this offering, ensuring customers will benefit from improved performance, more efficient usage of bandwidth, flexible delivery capabilities and better maintenance of data sovereignty."
Adam Featherston, director, EMEA Alliances and Channel at HP Autonomy, adds: "I am really pleased at this move by Altonet as it gives the local market what it wants - locally stored data for the protection of PCs and mobile devices.
"The partnership with Altonet has allowed us to deliver our first Connected Backup offering as a local private cloud to the South African market. It also ensures that the HP Connected Backup solution is the right solution for our customers in the local market as it represents a tailored solution with local support through Altonet."