ATM biometrics a double-edged sword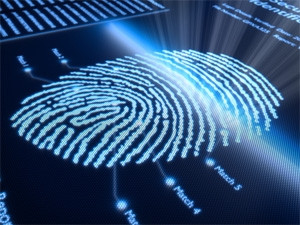 With local and international banks constantly looking to strengthen security around ATM transactions for customers, the potential installation of biometric authentication at cash machines could prove both a gift and a curse, say pundits.
US-based authentication solutions company, Lumidigm, has developed fingerprint identification technology for ATMs, tapping into the trend to move away from cards and personal identification numbers (PINs) in newer machines. However, it is unclear whether SA's big four banks (Absa, First National Bank, Standard Bank and Nedbank) would adopt the technology.
Some security experts say, while bank card fraud would be eliminated through fingerprint authentication, this does not rule out a potential shift towards other types of threats that could compromise financial and personal security.
Johan Burger, an analyst at the Institute for Security Studies, says the technology could result in an increase in contact crimes. "The danger is that desperation could mean criminals take a person and force them to grant access to the money, [and] that possibility doesn't rule out personal injury," he says.
Burger notes that although this might not occur frequently, it would demonstrate the way crime evolves to cope with new security elements. "The improvement of anti-theft technology in cars, for example, ended up with [a shift to] car hijackings. That was deemed the best way that criminals could overcome the technology."
Time to change?
So far, Capitec Bank is the only local bank that allows customers to withdraw money from ATMs using their fingerprints as verification, says spokesman Charl Nel. He says the technology has always been a core part of the bank's business model and no major security threats have been reported.
"At this stage, not all our ATMs have the technology, so we haven't experienced any security concerns. As fingerprint technology is rolled out worldwide, I'm sure criminals will find interesting ways to try and cheat the system," he says.
South African Centre for Information Security CEO Beza Belayneh says biometric technology has great potential in a market like SA and the change to more secure banking is "long overdue".
"It worked very well in emerging markets like Brazil - deployed by Lumidigm - and reduced card-related fraud significantly. Another driver for SA is that card fraud is high."
Belayneh says, if banks assess the cost of implementing biometric authentication and offering dual-factor authentication devices to customers, as opposed to the amount of money currently being lost to fraud, this could lead to a change in current identity authentication methods.
Not so simple
But providing comprehensive banking solutions for SA's diverse socio-economic landscape would require taking into consideration many other factors.
Craig Rosewarne, director at Wolfpack, says: "The challenge would be fingerprints at ATMs wouldn't work for a lot of people doing manual labour in cases where their hands are worn out, so we would need alternatives. Banks would need to take time to find ways that cater for everyone."
Aziz Cassim, head of self-service channels at FNB, says the bank keeps track of the latest technology advancements, but would not be drawn on whether fingerprint authentication is on the cards.
"We will only be in a position to formally announce any new features or customer benefits once these are launched," he says.
Absa, Standard Bank and Nedbank were unavailable for comment at the time of publication.