Knife Capital introduces Web-based due diligence platform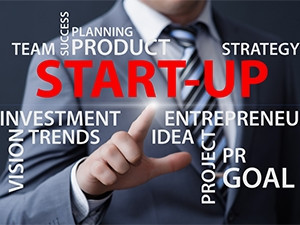 South African Investment company Knife Capital has introduced an online due diligence tool for entrepreneurs and investors.
The Web-based tool, called YueDiligence, automates and structures the initial due diligence process to capture, analyse, summarise and communicate the commercial potential of a company.
Combining dynamic company information with an ever-growing peer database and self-learning algorithms, YueDiligence generates various gap analysis reports, an interactive dashboard, action points, growth recommendations, indicative company valuation range and an active due diligence checklist, says Knife Capital.
Keet van Zyl, co-founder of YueDiligence and Knife Capital, says the lack of access to funding is perceived as one of the top constraints inhibiting the growth of early-stage ventures worldwide, but lack of access to information may be the real reason why more entrepreneurial ventures don't get funded.
"Without seamless information exchange during the due diligence process, the investment cycle drags on and deal fatigue creeps in. Transactions with good intent and exciting prospects fail to close, resulting in the misallocation of resources for all parties involved."
In its recent Future of Financial Services Report, the World Economic Forum identified alternative capital raising platforms like Crowdfunding, Smart Contracts and Alternative Due Diligence as aiding collaboration between established financial institutions and disruptive innovators in the years ahead, says Van Zyl.
These platforms will help start-ups grow more rapidly and give investors more control, ultimately making the overall ecosystem richer for new entrants and incumbents alike, he adds.
He points out start-ups and SMEs that can take advantage of technology to combine due diligence elements like YueDiligence with a virtual data room, will differentiate themselves by making it easy for investors to conduct due diligence remotely and efficiently.
Andrea B?hmert, partner at Knife Capital, says entrepreneurs are at the forefront of industry disruption and corporates need to build better partnerships with SMEs to future-proof themselves.
Alternative risk-quantification methods like YueDiligence facilitate these partnerships and match investors of time and with like-minded entrepreneurs, she adds.
"In the knowledge economy, changes to a company's risk profile should have an immediate effect on its valuation and access to blended financial products. YueDiligence is a disruptor that will help shape the banks of the future by changing the way SME support can be measurably facilitated."
According to Knife Capital, the team plans to launch a second version of YueDiligence that is tailored to pre-revenue start-ups focusing more on business model development than business building before year-end.
Other developments in the pipeline include allowing users to interact with indicative valuation metrics for a better understanding of their value and integrations with third party service providers to extend the offering, it says.