Sahara Computers shelves retrenchments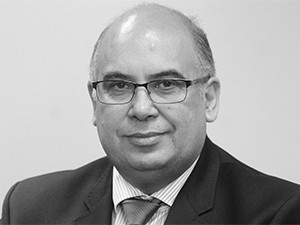 Gupta family-owned Sahara Computers has put on hold job retrenchments that hit the company in June.
This comes after the ICT distributor last week reported revenue of R1.1 billion - 44% of group revenue - for the year ended 29 February. Sahara is the second highest contributor to Oakbay Investments.
Sahara started laying off staff after an impasse with SA's top banks emanating from the Gupta family's close connections to president Jacob Zuma. First National Bank, Absa and Standard Bank closed the controversial Gupta family's accounts following the so-called "state capture" allegations.
The alleged close ties between the Guptas and president Jacob Zuma have drawn widespread criticism, with accusations the family used its "proximity" to the president to "offer" Cabinet positions.
There are no further retrenchments at Sahara Computers this time, says Nazeem Howa, chief executive of Oakbay Investments, Sahara's parent company.
Nonetheless, the company says the decision by SA's big banks to close Oakbay's bank accounts continues to cause problems for the business and threatens jobs. "By using an offshore bank to pay salaries, we continue to drive forward with our ambitions to grow the business and create employment," Howa says.
"However, following the release of Oakbay's maiden results, we continue to hope that South Africa's banks will see that Oakbay has done nothing wrong and reopen our accounts," he adds.
Following the announcement of its results last week, Oakbay Investments has been emphasising that the majority of its dealings are not government-related.
"Sahara does not have any government contracts, following a deliberate decision taken by its board in 2008," the company says.
"The decision not to have government contracts was a commercial one. We believed that more opportunity existed in prioritising private sector business," Howa says.
Sahara Computers was established in 1997 - with just eight employees, he explains. "The business grew to become one of the most well-known brands in South Africa. Disruption has always been the key to our success and, in the early days, enabled it to steal a march on international competitors. In 2010, anticipating future customer demand, Sahara made a strategic shift and embraced increasing levels of connectivity by becoming more retail and technology focused."
The company is an authorised distributor for LG, Sony, Toshiba, Genius and Lexmark. Sahara's flagship products include desktop computers, notebooks, netbooks, digital cameras, storage devices and other lifestyle products.