Orange wins trademark battle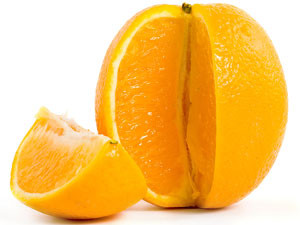 Yet another South African company has lost a legal battle against French telecommunications giant Orange, raising fears that any ICT company could come under attack for using either the colour or the name Orange.
Recently, the French company - which has a limited local presence - took its bid to protect its name all the way to the Supreme Court of Appeal, and successfully argued that a local software company's product would confuse the market.
In the judgement, the five-judge bench found Account Works Software's bid to register the name Orangeworks would cause confusion with Orange's brand. Orange has trademarked its name under various categories, including computer programs and software.
This is not the first time that Orange, which wants to operate virtually in SA, but only has an online store at present and a partnership to use Nashua Mobile stores, has taken companies to task over either their name, or colour.
Eye-catching
In the ruling, written by judge Robert Nugent, the court said the "mark is indeed likely to cause at least initial confusion... albeit that the initial confusion might soon be cleared up".
"I accept that 'orange' is an ordinary English word, in wide use to describe a colour or a fruit, and is not a constructed word finding its distinctiveness in the word itself.
"But to my mind, the dominant feature of the word when used as a mark in this context, is that in its ordinary meaning it has no association with computer software or computer technology. It is precisely the absence of any natural association that makes the mark distinctive and catches attention."
Nugent added the previous court and the trademark register had erred when allowing Orangeworks to be registered, as Orange operates in telecoms, and Account Works Software offers programming solutions.
Endangered
De Kock Attorneys, which represented Account Works, is "very disappointed" with the judgment. The consequence of the ruling is that Orangeworks cannot be registered as a trademark, it adds. Account Works first tried to register the name Orangeworks in 2007.
"In our opinion, the effect would be that any trader who uses the word or colour orange in the ICT sector may be vulnerable to an attack by Orange Telecoms. If so, we wonder whether iBurst or Neotel will also be attacked for use of the colour orange."
A Google search shows several other companies using the name Orange in some form, including Fast Orange, Orange Films, Silver Orange Bistro, Orange Valley Guest Farm and Orange Recruitment.
According to the Companies and Intellectual Properties Office's records, Account Works is in the process of being deregistered. ITWeb unsuccessfully attempted to contact its only director, Siegfried Rousseau, and De Kock is not mandated to comment as to whether its deregistration is a consequence of its lost court battle.
De Kock indicated Rousseau would not be responding to media queries until next month.
Defensive
Orange has defended its actions, saying: "Orange is an iconic communications brand."
The French company was launched in 1994 and has since "grown into a globally recognisable brand for fixed, mobile, broadband, IT, new services and media". It says it takes the protection of its brand very seriously, and takes steps to defend and protect its trademarks and other intellectual property rights worldwide, including in SA.
Orange was asked how many companies it has tackled in this manner, but said it is not its policy to discuss the details of its brand protection strategy, or any legal action in which it is, or has been, involved.
Two years ago, Orange Business Services was forced to change its name to O365 Systems after being threatened with legal action. Orange also forced public relations company Orange Ink to change its colour scheme from orange, to green and silver.