SARS warns of e-mail, SMS tax scams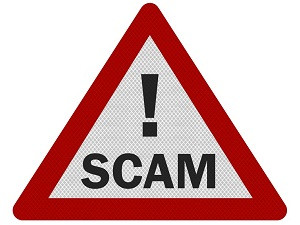 Tax season opened at the beginning of this month, along with open season on tax scams, with the South African Revenue Service (SARS) cautioning taxpayers to be aware of e-mail and SMS scams doing the rounds.
SARS spokesperson Luther Lebelo says the revenue service always notices an increase in e-mail scams and phishing attacks during tax season. According to Lebelo, SARS has received 667 reports of scams so far in 2015, compared to 1 176 reports in the duration of 2014.
"In these phishing attacks, taxpayers are randomly sent hoax SARS-branded e-mails, suggesting these were sent from SARS. The e-mails will mostly claim the recipient is to receive a SARS refund."
Examples include e-mails that appear to be from returns@sars.co.za or refunds@sars.co.za. These often contain links to false forms and false Web sites made to look like the "real thing", but with the aim of fooling people into entering personal information such as bank account details, Internet logon credentials and other security details.
"This information is then used to access taxpayers' bank accounts and steal money," adds Lebelo.
He says for years, scammers have worked off a few simple templates and the 2015 tax season has proved to be no different.
"Typically, scammers will change the phishing mails slightly and they will spoof from different e-mail addresses but the phishing kits they use remain the same."
Lebelo says typically e-mail scams are the most popular for criminals but "SARS believes that many SMS scams are not reported because people ignore the messages".
Dirty Dozen
Tax scams are not unique to SA, with similar fraudulent activity across the world. The United States' Internal Revenue Service (IRS) releases a yearly "Dirty Dozen" list of scams not dissimilar to what South Africans face. One of the most recent involves a bogus e-mail that asks tax professionals to update their IRS e-services portal information. The links that are provided are fake and are a phishing attempt to capture usernames and passwords.
Lebelo says similar false links are sent to South African taxpayers, who should refrain from clicking on the links or providing any personal information.
"You may believe you are logging onto the SARS Web page - because you click on a link that closely resembles the SARS Web address."
Lebelo warns taxpayers to be careful of e-mails that appear to be from thereturns@sars.co.za address, refunds@sars.co.za, or the SARS eFiling address.
Staying safe
SARS has these guidelines to make sure taxpayers do not get caught by a scam:
* Do not open or respond to e-mails from unknown sources.
* Beware of e-mails that ask for personal, tax, banking and eFiling details (login credentials, passwords, PINs, credit/debit card information, etc) as SARS will never ask taxpayers for such information in an e-mail.
* SARS will not request banking details through the phone, e-mail or Web sites.
* Beware of false SMSes.
* Taxpayers will never be sent hyperlinks to other sites, even those of banks, and the SARS site does not have any links to any banks.
Taxpayers who have unearthed a scam, or have become the victim of one, can report it:
* Visit 'Scams and Phishing' on the SARS Web site at www.sars.gov.za.
* E-mail phishing@sars.gov.za.
* Call the Fraud and Anti-Corruption Hotline on 0800 00 28700800 00 2870.
* To verify the authenticity of correspondence from SARS, call the SARS Contact Centre on 0800 00 72770800 00 7277.