Acquisitions boost Adapt IT growth
Acquisitive growth is still by far Adapt IT's biggest growth factor. This is according to the company's interim results for the six months ended 31 December 2016, released today.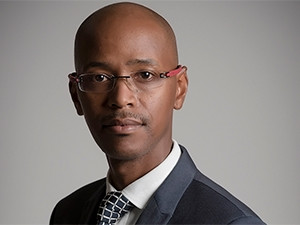 The group's interim turnover increased 48% to R460.7 million - of this, organic growth was 4% while acquisitive growth was the remaining 44%.
"Organic growth was muted due to ongoing pressure in several industries, particularly the higher education, manufacturing, resources and banking segments," the group said in its results statement.
Acquisitive growth was boosted in the period by the inclusion of the CQS group, which was consolidated with effect from 31 December 2015 and had no contribution to turnover in the prior interim results.
Earnings before interest, tax, depreciation and amortisation increased 44% to R89.9 million, while operating profit grew by 32% compared to a year ago, to R69.5 million.
Adapt IT provides software solutions and services to the education, manufacturing, energy and financial services sectors. It has customers in 40 countries across Africa, Australasia, Europe and North America.
The group decided to report not only headline earnings per share (HEPS) but also normalised HEPS for the first time. It says this was as a result of high non-cash expenses in terms of International Financial Reporting Standards due to its acquisitions.
"Non-cash acquisition-related expenses are mainly amortisation of intangible assets (such as internally developed software and customer relationships) and notional interest on deferred purchase considerations, which is based on the achievement of profit warranties," it explains.
Non-cash amortisation costs of R13.5 million and notional interest costs of R5.3 million, which totalled R18.8 million, were expensed for the half year, compared to a total of R7.8 million in the prior year.
Normalised HEPS grew 20% to 34.74c, while straight HEPS grew 2% if non-cash expenses are included together with higher bank interest paid on the higher level of borrowings to fund the CQS acquisition.
As a result, the change in capital structure arising from the R160 million new debt taken on to fund the CQS acquisition, together with the debt acquired in CQS, bank interest grew to R10 million from R4.5 million.
"Utilising significant gearing for the first time to acquire CQS was beneficial for our shareholders, as Adapt IT could quite comfortably take on the debt, avoiding unnecessary shareholder dilution," says Adapt IT CEO Sbu Shabalala.
Adapt IT continued its acquisitive growth strategy during the half year by buying the EasyRoster group of companies, effective 1 August 2016. EasyRoster provides rostering optimisation software services to staffing solutions businesses in SA and the rest of Africa.
The purchase price of R87 million for 100% of EasyRoster was funded through a combination of the issue of one million Adapt IT shares, to be issued in December 2017 and worth R17.1 million, with the balance payable in cash over four years, subject to an earn-out agreement.
Adapt IT say the acquisition is in line with its strategy of targeted acquisitive growth and will augment the group's manufacturing segment.
Nombali Mbambo was appointed to the board as CFO on 18 August 2016. Tiffany Dunsdon reverted to being commercial director for the group and managing director of international operations.
In December 2016, Adapt IT issued shares for cash, raising R84 million of fresh equity in support of its acquisitive growth strategy.
The company did not declare an interim dividend, in line with its usual policy to only declare dividends after the financial year-end and not at the interim reporting date.
"Despite the challenging market conditions, our outlook remains positive as we continue to build on the strong, well-diversified foundation, to create a sizeable, leading ICT business that delivers above ICT sector average growth and returns," concludes Shabalala.