Singh spearheads Vodacom m-commerce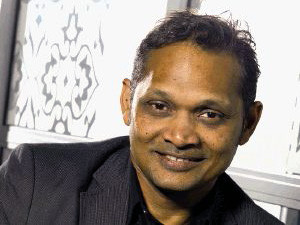 Vodacom has hired former head of Standard Bank's Beyond Payments division, Herman Singh, who will assist with the re-launch of the cellular network provider's financial services platform.
The telecommunications provider does not want to reveal details about the new platform at this stage.
Singh has been appointed to the position of managing executive for strategic products: online and M-Pesa. M-Pesa, which launched in SA in 2010, is a money service that allows cash transfers to be made using an ID or passport.
Singh moves from Standard Bank where he headed up the bank's Beyond Payments division. "[The division] launched the SPAR money trader system and the country's most sophisticated NFC payment transit system," explains Singh.
He also played a major role in the move towards digital by being part of the team that launched Internet banking in 2000 and mobile banking in 2001. In 2004, Singh was involved in building MTN Banking - the mobile service provider's banking service. He has also been a divisional director for the Siemens company.
Commenting on mobile commerce, Singh believes there are a number of advantages in this space: "These range from points of distribution, low costs of transaction processing, large client bases and a very powerful brand. Vodacom has a natural set of capabilities to build this new emerging mobile commerce ecosystem."
Last month, Singh shared his insights on the growth of near-field communication (NFC) technology with ITWeb.
He said it's important to understand that realising cellphone payments via NFC technology is a journey and not a destination. "It will be many years before we see all individuals routinely paying with phones at all merchants on the high street."