'Exceptional' Tencent performance boosts Naspers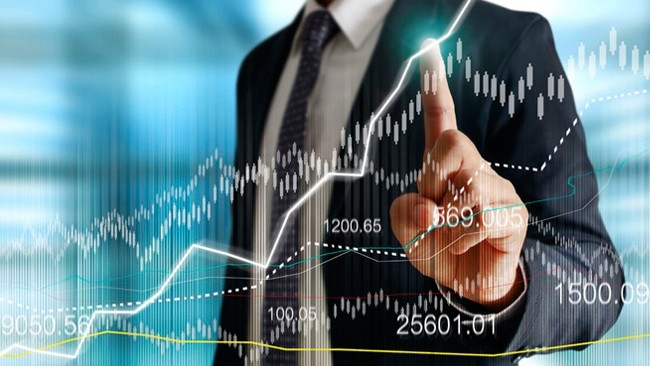 Another exceptional performance by Chinese e-commerce business Tencent has boosted South African Internet giant Naspers' profit.
The Cape Town-headquartered Naspers delivered a solid performance for the six months to 30 September, with group revenue increasing 33% year-on-year to $9 billion. The results were announced this afternoon.
According to Naspers, this is a 17% increase on last year's growth rate, with the e-commerce businesses being key drivers of the acceleration.
Trading profit
In a statement issued on SENS, the company says group trading profit increased by 40% to $2.1 billion due to a healthy boost from Tencent and increased profitability in the e-commerce businesses - most notably classifieds.
Naspers' biggest driver of its performance of late has been its 33.3% stake in Tencent. The South African company's $32 million investment in Tencent, in 2001, was reported as the deal of the century at the time.
Tencent is reportedly now more valuable than Facebook and has entered the top five of the world's biggest firms. Its Hong Kong-listed shares have doubled in value this year and it is the first Asian company to reach a market capitalisation of $500 billion.
Naspers now represents more than a fifth of the JSE's market value. Nonetheless, critics have raised some red flags over Naspers' reliance on its Tencent stake.
In its statement this afternoon, Naspers says Tencent had an outstanding six months, with revenue growing 57% year-on-year to RMB106.2 billion and non-GAAP operating profit increasing 37% year-on-year to RMB38.6 billion.
It says smartphone and PC games, online advertising, digital content subscriptions and payment-related services all remain growth drivers. However, margins contracted due to high channel costs for smartphone games, revenue mix changes to low-margin products and increased investments in content.
Online games revenue increased by 36% year-on-year to RMB46.7 billion, primarily driven by more smartphone game users and a higher proportion of paying users, as well as increased average revenue per user (ARPU) from key PC games titles.
E-commerce drive
It points out that e-commerce accelerated its topline growth and reduced losses as it increased its scale. Classifieds (excluding letgo) turned profitable and the company's payment service platforms within PayU also scaled, reducing losses and moving closer to profitability.
Notably, the group strengthened its presence in online food delivery with significant investments in Delivery Hero and Swiggy. Tencent produced another excellent set of results.
On video entertainment, it says although still navigating weak African macro-economic conditions - particularly weak currencies - it stabilised its losses in Sub-Saharan Africa and saw a significant improvement in cash remittances from Nigeria.
The group's geographic footprint, across more than 120 countries and markets, exposes it to significant foreign exchange volatility. This materially impacts reported revenue and trading profit metrics, especially in video entertainment where revenues are earned in local currencies but costs are predominantly US dollar-based, the company says.
However, it points out that the Internet businesses are less severely affected given their largely local currency denominated revenue and cost bases.
On a consolidated basis, excluding equity-accounted investments, group revenue increased 5% due to accelerating e-commerce growth, the later growing revenue 33% in local currency and adjusted for acquisitions and disposals (notably the disposals of Allegro and Netretail). Consolidated trading profit improved by 56% to $70 million.
Development spend has reduced year-on-year on both a consolidated and economic-interest basis.
Development spend of consolidated businesses was down 18% from the prior year as earlier-stage investments improved their competitive positions, therefore requiring lower investment while continuing to scale.
Naspers says excluding the investment in controlled newer initiatives such as letgo and Showmax, which totalled $155 million, development spend on older investments decreased 12%.
The group's share of the results of associates and joint ventures increased 59% year-on-year to $1.5 billion. Included in this figure are once-off gains of $414 million and impairment losses of $121 million recognised by these entities. In aggregate, the company says these equity-accounted investments contributed $1.7 billion to core headline earnings, an improvement of 52% year-on-year.
Net interest expense on borrowings was down 27% to $54 million due to lower utilisation of credit facilities, the impact of the proceeds from the Allegro disposal, and the 4.85% coupon achieved by the group on the $1 billion bond issued in July says Naspers.
Net debt was $140 million at 30 September, reflecting gearing of 1%.
Cash outflow
Consolidated free cash outflow of $96 million was recorded, benefiting from dividend income of $247 million from Tencent.
The company's external auditor has not reviewed or reported on forecasts included in the condensed consolidated interim report.
The share price of Naspers, which also has stakes in Germany's Delivery Hero, Russia's Mail.ru and India's Flipkart, has doubled this year, buoyed by Tencent's sharp climb.
Naspers shares were up 0.3% at R3 790 at 1324 GMT versus a 0.5% rise in the JSE's benchmark Top 40 index.