DVT backs start-up Swarm Loyalty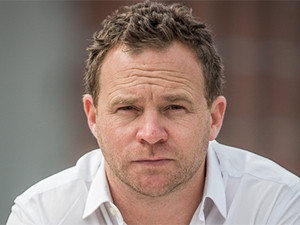 Cape Town-based Swarm Loyalty, a developer of mobile loyalty card and customer marketing applications, has secured financial backing, business development and technical architecture direction from IT venture capital consortium, DVT.
This will support Swarm Loyalty's aim to rapidly expand in the local hospitality market. The start-up debuted a custom-built mobile loyalty app for South African fresh food franchise Kauai in 2014, and has since launched new versions of its app for at least two more national franchise brands. The company is headed by co-founders Rowan Vlaming and Marcin Jekot.
DVT selected Swarm as the first of several up-and-coming companies with the potential for rapid growth and global expansion.
According to Vlaming, the start-up company is in the process of opening shop in the UK.
"The loyalty card industry is a major money-spinner for South African brands, but to date there are very few solutions that marry paper-based or plastic loyalty card programmes with the marketing potential, convenience and data-generating functionality of smartphones on top of a point-of-sale integrated loyalty solution."
According to Vlaming, more than ever before, retailers need new and cost-effective solutions to increase their customers' frequency and spend, and to bring new feet into their stores. Along with that, there is a strong need to communicate and engage with their customers in a far more cost-effective, personalised and targeted way, he adds.
He believes there is huge opportunity in addressing these needs in both the medium to large retailers as well as for single branch retailers.
Investor and DVT chairman, Chris Wilkins, believes Swarm is an exciting new business that's using technology in "a clever way".
"With a solid grounding in the loyalty space and a long track record of blue chip mobile app development experience, Swarm is the only company in South Africa solely focused on developing a standout mobile loyalty solution," says Wilkins.
"What attracted us most was Swarm's use of its own IP [intellectual property] to create and develop a product that not only has headroom to win over the local market but also has exceptional forward potential in overseas markets.
"Having identified the company as the leader in its field, we are keen to play an accelerator role to help it fast-track its growth potential using the know-how and established networks of our investment team."
Describing the challenges the start-up has faced, Vlaming says: "Our main challenge has been not being able to move quickly, as a result of a lack of financial and human resources."
He points out there is a huge cost of development to be able to provide the Swarm solution as a rock-solid product, and to be able to supply that product to brands at a realistic price point.
"When you're bootstrapping, your pace is determined by signing up new customers. However, with the huge development cost involved with building a solution in a 'productified' way, we needed to take on technical debt to be able to launch new customers quickly and we were getting to a point that taking on new customers was slowing us down as opposed to helping us speed up.
"It was an interesting juncture; we held back on raising funding until it absolutely made sense to. Our lining up with DVT couldn't have come at a better time. We bootstrapped to create the opportunity, and now with that firmly established, with the funding we can take full advantage of it," Vlaming says.
"There's nothing more frustrating than recognising an opportunity but not being able to take advantage of it due to a lack of resources. We're very grateful to be able to give this opportunity what it deserves."