Cell C appoints new COO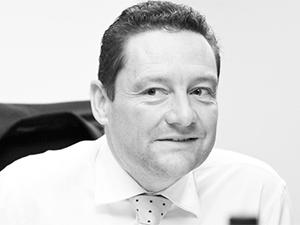 Cell C has announced the appointment of Douglas Craigie Stevenson as its new COO, effective today.
Craigie Stevenson joins the telco from Telekom Networks Malawi, where he served as CEO since October 2015.
He has more than 20 years' experience in the telecommunications sector and has held senior positions in companies in South Africa, Malawi, Tanzania and Mozambique. Previous positions include MD of Vodacom Business Africa Group, CFO of Business Africa Group/Enterprise Business Partner Vodacom South Africa, financial director for Vodacom Mozambique, and commercial director and financial director at Vodacom Tanzania.
Craigie Stevenson holds a Masters degree of business administration from the University of the Free State as well as a Bachelor of accounting science (honours) from UNISA.
"Douglas has played a pivotal role in all the businesses he has worked in before and I am confident his vast experience in this sector will stand him in good stead at Cell C. We are pleased to welcome such a distinguished executive to our ranks," says Cell C CEO Jose Dos Santos.
"Cell C is an extremely dynamic business and I look forward to putting my skills to work at a company that has been at the forefront of innovation for the past couple of years," says Craigie Stevenson.