Vodacom, MTN eye Ugandan market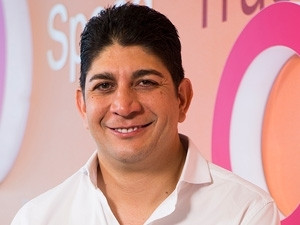 SA's two leading mobile operators are reportedly set to go head-to-head in a duel for French operator Orange's Ugandan business, Orange Telecom.
This comes amid a review of Orange Telecom - of which the company owns 95% ? which is under way to determine the sustainability and partnership possibilities of the business in the central-east African country.
According to Uganda's daily newspaper The Daily Monitor, SA's top operators have both put in a bid to acquire Orange Telecom.
Orange initially entered the Ugandan market in 2008, when it acquired a 53% stake in wireless hopeful HITS Telecom Uganda. Orange is known in Uganda for the provision of data services.
MTN, which has a presence across 22 countries in Africa and the Middle East, is one of seven mobile operators in Uganda at the moment, while Vodacom does not have a presence in the country. Apart from its home market of SA, Vodacom operates in Tanzania, the Democratic Republic of Congo, Mozambique and Lesotho.
According to MTN, its Ugandan business recorded 8.8 million subscribers at the end of last year. MTN Uganda is the country's leading mobile operator, while MTN Group is the biggest mobile operator in Africa, second in SA.
Neither MTN nor Vodacom would comment on acquisition plans in Uganda. MTN Group says it does not comment on "market speculation". Vodacom spokesperson Richard Boorman says he cannot comment on any specific country, but Vodacom is constantly looking at growth opportunities.
In May, Vodacom CEO Shameel Joosub said the operator had "extended its growth horizons", focusing on new services and opportunities for geographic expansion. The red operator plans to increase its African presence significantly over the next two to three years.
Boorman says Vodacom is looking for interesting growth opportunities. "The key is to find the right mix in terms of market penetration, competitive dynamics, and the level of investment needed."
MTN Group says it continues to look at suitable opportunities in emerging markets, including in Africa, the Middle East and South East Asia.
Paris-based Orange did not comment on the possibility of a sale to Vodacom or MTN, but confirmed it was reviewing its Ugandan operations. The company is also reviewing its business in Kenya, one of Africa's most dynamic telecoms markets.