Microsoft phone scam returns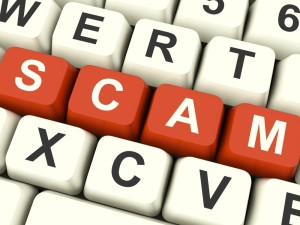 Microsoft SA has warned local consumers of a phone scam which leaves unsuspecting users vulnerable to financial and IT security threats.
A Microsoft statement says scammers use phone directories to gather information on consumers in order to gain their trust, before telling victims they are checking into a computer problem or virus detected by the global software giant.
"In addition, these callers claim to be from Windows helpdesk, Windows service centre, Microsoft tech support, Microsoft support, Windows technical department support group, or even Microsoft's research and development team," continues the statement.
Scammers then request consumers to pay a fee to ensure the issue is resolved.
"Often, they will also push clients to purchase a one-year computer maintenance subscription," says Ashleigh Fenwick, Microsoft SA's communications manager. Some consumers are tricked into installing malware on their PCs, with the aim of gathering sensitive data like online banking login details, the software company says.
Fenwick says Microsoft will not cold call consumers regarding malfunctioning PCs or viruses. She says in the rare case when the company contacts users directly, they would be able to verify an existing customer relationship.
Returning threat
The scam first surfaced in 2011 and a Microsoft poll in Europe found 79% of 7 000 people surveyed in the UK, Ireland, US and Canada suffered some sort of loss.
A total of 17% said money had been taken from their accounts, while 19% reported compromised passwords; and 17% were victims of identity fraud.
More than half (53%) of the respondents said they suffered subsequent computer problems.
Microsoft SA urges consumers to avoid purchasing software services over the phone and decline remote control of a PC to a third party unless they can confirm they are a legitimate member of a known support team.