Broadband still too expensive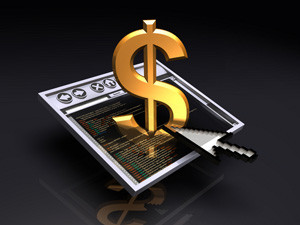 While the cost of most broadband packages in SA came down over 2012, the price is still too high for all to afford.
According to a recent Ovum report: "Broadband Pricing in Emerging Markets: a 2012 Perspective", South Africa has the highest cost of all the emerging markets sampled, based on pricing for the amount of data provided.
The survey says despite South Africa's per capita gross domestic (GDP) product of $8 066, broadband in SA is relatively unaffordable. "South Africa's relatively high GDP per capita of $8 066 did little to offset the extremely high prices in the market."
Costly data
On an annual cost basis, entry-level DSL packages in SA are the sixth most expensive, at $345 a year, and the seventh least affordable, according to Ovum's ranking. High-end DSL packages in SA are the second least affordable of all 20 countries, on par with India, and the most expensive, at $5 173 a year.
The report notes the biggest cut in pricing in 2012 was in entry-level DSL, which dropped 73%. However, usage caps and capacities remained unchanged, it adds.
Almost all of the high-end DSL services had a cost per 100Mb of data below that of $1, with the notable exception to this being SA, which had a cost per 100MB of $2.16, roughly four times higher than the average, it says. South African high-end DSL services decreased by 17% from the 2011 figure of $2.53.
Ovum's table of WiMax comparisons shows that SA is the most expensive at entry-level - costing $1 163 a year, and the fourth least affordable package. High-end WiMax in SA is the second-most expensive after Bahrain, costing $2 450 a year and the fourth-least affordable.
In terms of entry-level HSPA, SA is the second most affordable country after the United Arab Emirates, and the second least expensive after Kenya, with a yearly cost of $33. On high-end HSPA, SA's pricing puts it at the ninth most affordable slot and, at $568 a year, ninth most expensive.
"HSPA services have also seen a majority of the selected packages offering a cost per 100MB below $1. Again the exceptions are Nigeria and SA, with a cost per 100MB at $6.12 and $2.37 respectively."
Ovum senior analyst Richard Hurst says although SA's HSPA deals are cheaper and relatively affordable, the data offering is small in comparison to other countries, which offer multiples of data compared to SA.
Out of reach
Ovum compared tariffs across various technology types in 20 countries such as India, Malaysia, Pakistan and the Philippines, Poland, Russia and the Ukraine, Middle East and Africa: Bahrain, Egypt, Jordan, Kenya, Nigeria, Saudi Arabia, South Africa, and the United Arab Emirates, Brazil, Colombia, Mexico and Venezuela.
The report found that while there were steep declines of broadband pricing in the emerging markets over the last year, services continue to be out of the reach of the average consumer. It notes that affordability is a key restraining factor for uptake.
Ovum says operators have tried to address the challenge by cutting costs and developing smaller data usage plans to allow consumers to access broadband Internet services, although this is on a small scale. As a result, entry-level 3G/HSPA packages have dropped in price, but small data caps means they remain expensive on a cost per MB basis.
"Greater value is found in the DSL platforms, but the limited fixed-line infrastructure implies that this platform will not gain the mass market traction of the mobile wireless platforms," says Ovum.