Dismantling the fixed office hours model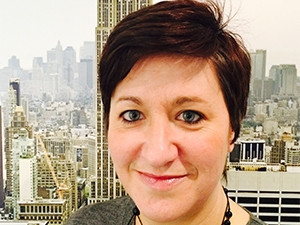 Human resources (HR) departments need to adapt to the demands of the knowledge workers, as technology will continue to redefine what we know to be the workplace today.
So says Marie Puybaraud, author of the Smart Workplace 2040 report and director of Global Work Place Innovation at Johnson Controls, commenting on the report.
According to the study, by 2040, knowledge workers will decide where and how they want to work. It describes how 25 years from now, work will be seen as something workers do, rather than a place they commute to each day.
It notes that work patterns will be radically different compared with today, with no fixed place or timetable. Instead, a new generation of workspace consumers will choose their workplace, based on an often fluid work schedule.
No set hours
Most workers will frequently work from home, and will choose to visit work hubs or a "trophy workplace," a highly experiential environment where they meet and network with other individuals.
There will be no set hours and the emphasis will be on getting the work done, while workers' wellness will take priority over work. Meanwhile, it adds, technology will bring together networks of skilled individuals who operate in a similar way to today's entrepreneurs, with collaboration the major driver of business performance and a core competency for every employee.
"Knowledge workers by 2040 will be a different workforce surrounded by digital solutions and immersed in a world where technology surrounds their services," says Puybaraud.
"HR will need to adapt to a workforce which has a choice. Managers will need to manage a dispersed workforce of digital workers," she adds.
Faced with this reality of the future workplace, she calls on organisations to dismantle the fixed office hours model, learn to manage dispersed teams, provide adaptable technology, focus on end-users' needs, consider a dispersed real estate model, and redesign working environments.
Control fears
Also commenting on the report, Gysbert Kappers, CEO of Wyzetalk, says change is always scary and, from a corporate perspective, once an organisation has processes and models of working in place that are familiar and comfortable, generally they prefer to keep it that way.
However, he notes the problem with this mindset is there are so many external factors affecting the traditional ways of working that companies are being left with no choice other than to adapt.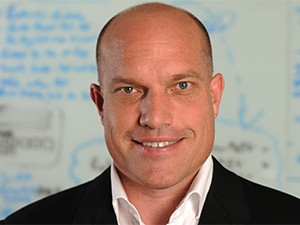 "We can understand the sense of fear of losing control or influence over workers if they're not permanently on site, wondering about productivity levels if you can't see someone at their desk working, companies have invested in office real estate so there are very real costs to be concerned with," Kappers points out.
He believes technology has to play a far stronger role in connecting people but not every company is comfortable with tech investments or understands how to merge culture, business and technology to best effect.
"Factors we're being faced with include a younger generation of millennials moving into the workplace who relate to work and people in a very different way - in fact, the complete antithesis of corporate structures and hierarchies."
Kappers believes many companies are hesitant to diverge from the status quo as not only does it bring about additional consideration to existing policies, but in many cases, businesses feel like they are relinquishing control - which leaves them vulnerable.
Flexibility is key
The contrary, however, is true, he states. "I believe businesses that are able to adapt and keep up with the changes with collaboration, engagement and flexibility at their core - while still aligning with their business objectives, are businesses that will continue to flourish and grow."
To Kappers, flexibility has become key in today's business environment; not being constrained to a particular work space and working on the go has proven to enable employees to be more productive and save valuable time on a long commute for example.
He says the job-for-life idea is becoming null and void as people look to do many things that interest them and earn an income from them too.
"So employment policies and approaches to recruitment have to change. Becoming an employer of choice is no longer about salary and benefits. Increasing emphasis is being placed on great places to work if you need to go in to an office.
"There is a lot being written about the rising impact the freelance economy of the future will have of companies. We already have employees who want to bring their own devices to the workplace - a big trend globally, but SA in many aspects hasn't quite welcomed this and, this is only the beginning," he concludes.