Governance failure: SA at risk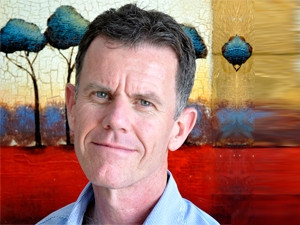 South Africa is at risk of governance failure.
So said Terrance Booysen, CEO of the CGF Research Institute, speaking at the ITWeb Governance, Risk and Compliance 2015 Summit in Johannesburg this week.
Citing the CGF Research Institute's SA Annual Integrated Report of 2014/2015, Booysen listed political instability, power crises; corruption in government, inadequate and poorly located infrastructure, ailing public health system, failing public service, and overly prescriptive regulation as some issues threatening governance in the country.
According to Booysen, in the second quarter of 2013, it was reported as many as 67% of South African privately-held businesses were putting off their investment decisions because of uncertainty about the future political direction of SA.
A further 48% were considering investing offshore, while 27% were contemplating selling their businesses, and 14% were seriously considering emigrating, he added.
He noted, with the national power grid severely constrained and guaranteed load shedding and likely blackouts destined to stay for the next two to five years, South Africa has stormy seas ahead.
"Eskom's vulnerable systems have become the worst nightmare for a developing country such as South Africa, which is mostly manufacturing dependant," said Booysen.
"At the end of January, Eskom was importing and paying standard tariff rates for 200 megawatts from Namibia and 1 500 megawatts from Mozambique in order to keep the lights on, so to speak. As they say, when the power is cut, lights and machines shut down and that money is lost - forever."
As a direct result of this uncertainty, he said, local economists predict the country's GDP will be cut by at least 1%, meaning the illusive 2.5% GDP will not be attained, adding to the unemployment rate.
Endemic rot
Regarding corruption in government, Booysen said the Special Investigating Unit estimates 20%-25% of state procurement, representing approximately R180 billion, is lost each year due to corruption.
"Corruption of this magnitude undermines state legitimacy and service delivery. Furthermore, it distorts market competition, increases the cost of doing business and decreases the ease of conducting business. The cost of corruption in the last 20 years is estimated to be R700 billion."
This scourge is a massive and a debilitating burden on SA's development, he said, adding it remains a critical area of risk for business stability and sustainable growth in our economy.
He believes for any reasonable chance of arresting this endemic rot, decisive change with punitive consequences must be enforced against those found guilty of this practice.
Booysen also pointed out while optimists may argue SA's infrastructure and basic services are still very good compared to other SADC regions, in reality many citizens feel cheated by the government.
"They believe that after two decades of democracy, the standards of infrastructure and services delivery, compared to many previous 'white-only' establishments and/or residential suburbs, is still largely skewed in favour of white people."
Furthermore, he explained, this has exacerbated the massive divisions between the so-called rich and poor, as well as opened past racial and political tensions. "Indeed, the lack of basic services in less privileged communities forms a great part of this growing problem."
Disease burden
He revealed, while a lot of progress has been made in SA's public health system, life expectancy is still unusually low and this is exacerbated by a multi-faceted disease burden, comprising HIV/Aids, TB and other diseases related to poor nutrition and exercise habits, for example obesity and hypertension.
"It is worth noting that six infectious diseases make up over 90% of all deaths. HIV/AIDS, tuberculosis, pneumonia, diarrhoeal diseases, measles and malaria are the infectious diseases that overwhelm healthcare systems and they are the biggest drivers of healthcare costs. Interestingly, all these diseases are preventable."
Based on the poor performance of the failing public service, many local municipal authorities will, as an example, deny any of their own wrong-doing in respect of poor public service management, which has become daily news across most of SA's media platforms.
While the vast majority of municipalities are essentially defunct and consistently receive qualified audits, municipal authorities - who have a budget of close to R320 billion under their control - blame poor performance and service delivery on ageing systems and/or any other convenient excuse for the country's current public service delivery woes.
"Many of the problems can be attributed to the incompetent people who head the public services and who lack the most basic managerial, financial and technical skills. They refuse to be held to account for any forms of mismanagement or substandard performance," Booysen said.
Red tape
Booysen believes overly prescriptive regulation and the lack of skilled workforces are considered two of the biggest business growth inhibitors in SA, with obvious direct impacts on employment.
He pointed out, 38% of South African business executives state over-regulation and red tape as major causes for limited growth, while 36% of business owners state the lack of skills is constraining their expansion plans.
Regarding industrial strikes and rolling mass action, Booysen said under the presidency of Jacob Zuma, the Department of Labour's latest annual industrial action report shows that R6.7 billion in wages were lost in 2013 while the figure was R6.6 billion the previous year.
Concluding, Booysen noted, against the backdrop of this bleak picture, this is not a time for despair and SA is, and has for decades been known as, a country of resilience.
"Arguably, it may perhaps be that through overcoming our past massive challenges, that we have gained great strides in building a 'rainbow' country and nation. But there is still much work to be done to achieve the dream of our country, to be fully integrated and reconciled."