Millennial homebuyers are looking for smart homes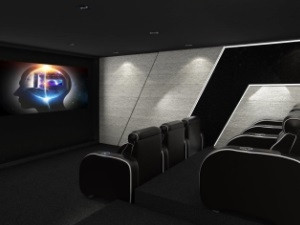 Whether you call it: smart home, home automation or intelligent home, the fact remains a new generation of tech-savvy consumers is rapidly entering the home buying market in SA.
This new generation is willing to pay extra for properties with smart home systems such as one touch lighting technology, integrated security, house heating and cooling system, blinds automation, home cinema and digital door locking technology - all controlled by a tablet or mobile phone.
This is according to Quentin Visser, technical director of home integrated technology company BNC Technology. Visser explains homebuyers are looking for smart home technology features so they can benefit from the convenience of not only living an opulent lifestyle, but having the peace of mind of knowing that their home is safe and secure.
"Home technology is one of the next technology trends to garner traction in SA. Although at this stage it is still very much reserved for those with deeper pockets.
"However as the home automation trend continues to grow it is safe to say that smart homes may become almost as prevalent as smart phones in the not too distant future," he points out.
Visser notes while there are many smart products available today, it isn't until these devices work together in unison that one experiences the magic of a smart home.
From homes small to large, new and old, Visser says Control 4 (C4) delivers power and performance on one platform that coordinates the technology in the house into complete, brilliant experiences.
Discussing the technology that makes this possible, Visser explains there are two types of components, which are plug-and-play switches tied to automated signals and software that uses radio waves, infrared, hardwire or wireless connections to control the home and its features.
He explains other features include voice recognition and biometrics capability to ensure your home recognises your own voice and no one can take control of it.
According to the National Association of Home Builders, a home automation system could increase the home resale value by 3-5%.
The report says, nine out of ten consumers say security remains one of the top reasons to purchase and use a smart home system.
Visser adds more and more potential home owners are looking for homes that offer them convenient and effective security systems and efficient energy consumption practices.
"Smartening your home by adding a home automation system to it greatly increases its market value by up to 7%," he notes.
Another survey by Better Homes & Gardens Real Estate showed that 77% of 18- to 35-year-old home buyers want their homes "equipped with the technological capabilities they have grown accustomed to".
In the advent of video on demand players such as Netflix, the trend for home cinemas is forecast to grow even more rapidly with the public aiming to create more luxurious home entertainment areas with surround sound and massive immersive screens, all controlled from one device, says Visser.
Nick Caripis, trend observer and founder of BNC Technology, says the need for smart homes with fully integrated home automation, home cinema, and acoustic solutions have been catching on over the last couple of years.
However, he adds there is still a skills shortage from service providers in SA.
"The biggest challenge we see with having a smart home is the lack of professionals that can actually provide good technical support and service for their clients," he concludes.