Dovetail streamlines logistics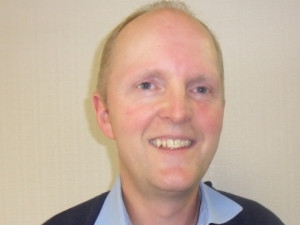 The majority of South African logistics companies are losing a lot of money and time because of inefficient route planning.
So says Ralf Rolle, business solutions director and sales account manager at Dovetail, a local logistics software developer. He adds that some of the challenges logistics companies face in SA include high fuel and labour costs.
"Often this is unintentional and companies are not even aware that they are taking inefficient routes," says Rolle. "Some companies also don't have visibility in terms of when deliveries will happen. This is a big problem, as they need time windows for delivery - especially for time-sensitive deliveries - as late deliveries could result in loss of production," he adds.
However, he notes logistics companies can deploy solutions that provide business intelligence regarding route planning, allowing for near-real-time tracking of collection and delivery processes.
Dovetail has one such solution - MobileControl - which the company describes as a permanently connected mobile onboard vehicle solution for the remote management of a dispersed workforce. MobileControl gives companies better visibility of what is happening out in the field with their drivers and vehicles, it adds.
"With MobileControl, drivers can notify the system of any changes, such as traffic or vehicle breakdowns, and, in turn, the customers awaiting delivery will also be notified and can plan accordingly," says Rolle.
He adds that organisations can be accurately and timeously updated on the status of their requests as collection and delivery is being performed by the driver.
According to Dovetail, MobileControl was developed five years ago. However, it says, due to increase in demand for cost savings in the logistics and supply chain industries, it added the new estimated time-of-delivery functionality to the solution.
Dovetail started developing the solution towards the end of 2012 and has been rolling it out over the past two weeks, Rolle notes.
"We are offering companies a solution that will enable them to plan an optimal route, resulting in cost and time savings. This solution helps our clients overcome the challenges experienced in the logistics industry, as it allows their drivers to plan and optimise the delivery routes at the start of each day."
He also explains that, when drivers depart the company grounds, they sign out at a security check point, which allows control for the exact time when the vehicle left and whether the right vehicle left, with the right goods and driver - all of this is recorded on the system.
All the estimated time-of-arrival and delivery points are then calculated in advance and the clients are notified of the estimated time of arrival, he adds.
"Should a driver deviate from the planned optimal route, the route is recalculated by the mobile device and a new estimated time of arrival is sent to the customer. This allows companies to give their clients more information so they can plan and thereby ensure greater efficiency for the whole supply chain."
Another advantage of the solution is the ability to debrief drivers at the end of the day and show them how they deviated from the route, how much time and money was lost as a result, and how they can optimise their routes in future, Rolle notes.