Digital payments rise to $3.9trillion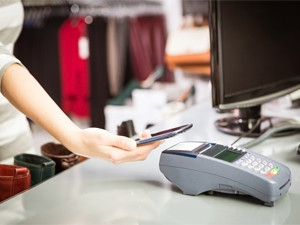 Digital payments will approach $3.9 trillion this year, representing an increase of more than 14% on last year's total globally.
This is according to a new study by Juniper Research. The research found that the bulk of transaction value (55%) will be accounted for by online retail purchases for physical goods. P2P (person-to-person) money transfers will see the largest year-on-year net increase in value to $200 million.
The research indicated the US would see particularly strong growth while the demonetisation policies employed by India's government had encouraged a surge in mobile wallet adoption and, with it, sharp increases in both P2P and mobile retail transactions.
"On a regional basis, Far East and China will account for the largest share of transaction values over the next five years, due primarily to the recent surge in e-retail engendered by the success of Alibaba in mainland China," indicated the report.
Key drivers for digital payments are said to be: e-retail, money transfer and contactless mobile payments.
A previous report from the same fintech analysts indicated OEM-Pay contactless users are expected to exceed 100 million for the first time during the first half of 2017.
In a separate report by PwC, the value of mobile money transactions in Sub-Saharan Africa as a whole reached $656 million, and is expected to more than double to $1.3 billion in the year to 2018.
Earlier this month, MasterCard, the global payments company, introduced payment cards with biometric capabilities, which was first trialled in SA. The cards build on fingerprint scanning technology used for mobile payments and can be used at Europay, MasterCard and Visa terminals worldwide.