Altech Node demise 'not surprising'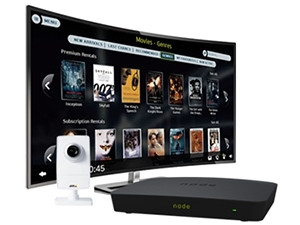 Less than a year after its foray into the video-on-demand (VOD) market, technology group Altron says it is disposing of its Altech Node business, due to a lack of interest from consumers.
While the company expected the Node to create significant competition to Multichoice - the dominant player in the local pay-TV space - an ICT commentator says its failure is hardly surprising, given the nature of the device.
Altron revealed in a trading statement this week that "as a result of the poor uptake of this product to date by retail customers, Altron TMT has identified a third party, with whom it is at an advanced stage of negotiations, to acquire this business".
"It is anticipated that Altech Node will be disposed of in the short-term," the company added.
An Altech spokesperson this morning said the company is not publishing further details about the performance of the business.
The Altech Node set-top box was unveiled in September last year and described as a fully-converged home "gateway" console, that offers movie entertainment, TV series, sports and business content, Internet access, and wireless smart home solutions.
The device was Altech's foray into SA's fledgling video-on-demand market, but offered a smart home solution in addition to incorporating smart TV and smart entertainment functionality.
At launch, the console retailed for R3 499, and customers could opt to purchase it over a 24-month period, at about R190 per month, depending on the selected data bundle. At the time, Altech said the Node maintained a library of content on its hard drive, the majority of which could be accessed as part of the monthly subscription fee of R299. The latest blockbuster movie releases could be viewed for R25, over a 48-hour period.
Too advanced
ICT veteran Adrian Schofield says the Node's demise is hardly surprising, as the standard set by satellite TV incumbent Multichoice - via its DSTV offering - is very high.
"Many consumers tend to complain about the high cost of this offering and about paying for products they don't want. But the DSTV content that they want does meet their expectations," says Schofield.
The Altech Node content, however, never grabbed consumers, he says, while the console's other functionality - that of network controller and home automation device - was too advanced for the average user.
"The device had niche market appeal and its value proposition was simply not broad enough. If they came up with a device that only acted as a home automation device, it would have appealed to a different market," says Schofield.
"However, due to the entertainment component, it was marketed as a competitor to DSTV and did not grab the attention of consumers."
Schofield says it's more likely that consumers seeking a VOD alternative would consider a service such as Netflix, rather than acquiring another console.
Cautionary
Meanwhile, Altron also warned shareholders to expect the company to report poor financial results, saying there is a reasonable degree of certainty the company's basic earnings per share for the financial half-year ending 31 August would be more than 160% lower (loss of at least 35c) as against the previous corresponding period (a profit of 58c).
Headline earnings per share are expected to be more than 150% lower (loss of at least 36c) as against the previous corresponding period (a profit of 72c).