Zazoo enables Bitcoin virtual card payments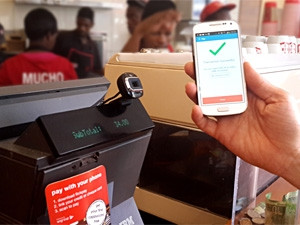 Bitcoin users will now be able to spend their crypto-currency online or in-app using Zazoo's mobile virtual card (MVC) technology, VCpay.
Net1 UEPS Technologies' UK subsidiary Zazoo has signed an exclusive deal with Bitcoin's universal platform, BitX, to eliminate interoperability challenges within the existing financial system, according to a statement.
Inter-connecting VCpay and BitX means anyone who has Bitcoin will be able use MVCs from their mobile device, completely offline and without the need to access a mobile phone network.
"We are very excited to be working with BitX as crypto-currencies are starting to gain prominence worldwide, and are positioned to be one of the next big things in the fin-tech space," says Philip Belamant, MD of Zazoo.
"This collaboration will enable BitX and VCpay users to now spend Bitcoins agnostically, anywhere online and anywhere in the world, without any changes to the existing acquiring or switching infrastructures. We believe BitX is an ideal partner for our technology as it is a rising star in the crypto-currency field, and supported by astute investors such as Naspers," says Belamant.
Zazoo's VCpay is developed around MVC technology and provides a secure alternative to conventional credit cards by using existing international payment structures.
Users can activate VCpay by following a simple over-the-air registration process and linking the application to numerous funding options, including credit cards, EFTs, direct top-ups, crypto-currencies and more.
Belamant says the technology will be rolled out over the coming months. While users will be able to spend their Bitcoin-funded virtual card anywhere in the world, the initial target markets include Europe, Singapore, Philippines, South Africa, Nigeria, Kenya, Malaysia and Indonesia.