Talking big data strategy
Companies must perform an honest and extensive data analysis as a way to inform their strategy for the future.
Despite the challenges and barriers surrounding big data adoption in SA (see previous Industry Insights in this series), companies are realising they have to embrace it. But, as is the case with any new approach, the key to success lies in getting the strategy right.
Every business is constantly collecting data. From entrepreneurs, small to medium enterprises or large companies - the digital age sees all companies being driven by data. For big data to be effective, value needs to be extracted from the influx of data coming from multiple sources on a real-time basis. There are numerous examples of how companies are benefiting from putting data at the core of their organisational structure and utilising analytics to deliver improved productivity and cost-efficiencies across the business.
Big data is no longer something that should be considered a separate element of the business. Rather, it becomes part of normal business operations as it permeates virtually every facet of corporate (and at times personal) life.
Strategic outlook
So, is it a case of devising a new big data strategy, or rather needing to adapt what already exists with data and analytical components?
According to Gartner's Nick Heudecker, big data is no longer something exotic. Instead, he writes: "Big data has evolved to integrate into a number of areas, including advanced analytics and data science, business intelligence and analytics, and information infrastructure, to name a few."
From this, it seems the focus should be on how data can be put to use effectively inside the company. For traditionalists who are still entrenched in a legacy approach, this might be the biggest hurdle to overcome. Yet, the willingness showed by businesses to try and leverage their data signals the makings of real organisational change. Throw in the popular phrase of 'making informed decisions based on real-time access to data', and it becomes clear why there are so many converts.
This is what business has been about since day one. Decision-makers need information. They need it to examine a number of things, including measuring the performance of the company when it comes to products and services; how they cater for customer requirements; and also what the company should do to remain competitive in a digitally driven environment.
Investment required?
Some cynics might argue the big data push is just another way IT vendors can make more money from companies that are becoming increasingly adept at managing their technology themselves, or, potentially, using hosted environments more effectively. All of this is leading to a reduction of IT spend, creating a knock-on effect for vendors that need to factor in declining budgets.
The willingness showed by businesses to try and leverage their data signals the makings of real organisational change.
Despite the level that data has integrated with business, the reality is that existing architectures are often not built for the real-time demands of today. An overly rigid reliance on legacy systems and an unwillingness (whether for budgetary or other reasons) to rip-and-replace systems and processes for more modern, big data-friendly ones can often stop implementation before it even starts.
This is why an honest and thorough data analysis needs to take place as a way to inform strategy for the future. Looking at the state of the existing data (and its associated systems and processes) in the company can provide useful insight into how the plan going forward needs to be developed. At its heart, a mind-set of unlocking business value needs to be adopted. This value can only truly be accomplished when the company looks at how data, analytics, and the tools being used work together and make for better decisions.
Business versus technology
Fortunately, this is not an 'all or nothing' approach. As has been seen with cloud migrations over the years, often, the best way to become more data-friendly is to do the roll-out in phases. Irrespective of which departments or business elements migrate to the big data environment, the golden thread needs to be matching the strategy to the financial priorities of the business.
Having this link provides a clear focus of how best to utilise the business' data in as beneficial a way possible. While technology has a role to play in this, it should not be the determining factor in the big data strategy. Instead, the company should rather consider how business and IT elements (or even assets) complement one another as a way to unlock data value.
The nature of a competitive environment forces business to evolve. There is simply no alternative to going the big data route. Business should proactively look at ways of embracing this migration, and with many businesses seeing the benefits of becoming more customer-centric, the push is already there to do so.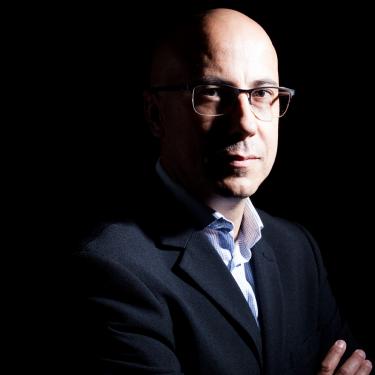 MD of Obsidian Systems.

Muggie van Staden has been at the helm of open source solutions company Obsidian Systems for 15 years. Leveraging the Linux open source way as a driving force, Van Staden has embedded a culture of innovation, relevance, dedication and collaboration in this niche software house. As an engineer, Van Staden's nature is to solve problems in unique and effective ways. As MD, he has overseen the growth in the company in both services on offer and revenue. Outside of work, Van Staden is a devoted family man and geek at heart.