12 000 SMEs sign up for SnapScan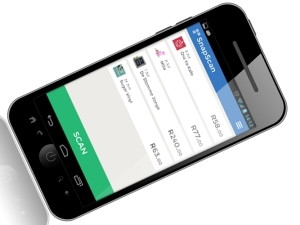 Standard Bank says its SnapScan app has been taken up by more than 12 000 small businesses across SA in the three months since it has gone live.
SnapScan allows a user to pay by scanning a code displayed in store or with a bill, confirming the amount and approving the transaction with a PIN. Receipts are mailed to shoppers digitally and use of the app is free.
Vuyo Mpako, head of innovation and channel design at Standard Bank, says the bank believed the traditional need for a point-of-sale machine was "a major impediment to the future development and sustainability of small businesses. There was an urgent need to provide a real-time payment solution that offered a secure way of collecting payments."
In August, SnapScan was awarded Best App of the Year, at the MTN App Awards 2013.
Mpako notes, with the advent of truly intuitive apps, the move towards mobile payments was inevitable. "Consumers are using their phones as tools to enrich their lives; almost everything about them is stored on their phones including their wallets. Businesses now need to access these virtual wallets and one way of doing that is through SnapScan."
Recently, several mobile payment apps like SnapScan have come to the fore, including FlickPay Zapper and VCPay.
SnapScan is bank agnostic, so merchants do not have to be Standard Bank Business Banking customers to use the service.
SnapScan is targeted at the informal business market, with a variety of merchants ranging from sandwich makers at Cape Town's trendy Old Biscuit Mill, to street vendors of the bustling Vilakazi Street in Soweto.