ConCourt to decide on future social grant payments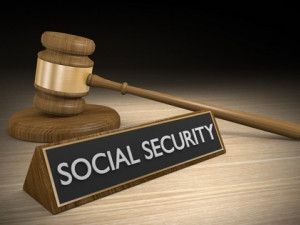 The SA Social Security Agency (SASSA) is looking to the highest court in the land to prevent a potential disaster, which will result in 17 million social grant beneficiaries not being paid on 1 April.
Yesterday, SASSA officials briefed the social development portfolio committee in Parliament on its state of readiness to manage the payments of social grants when the contract with the current distributor expires.
South African social grants are currently administered and distributed by Cash Paymaster Services (CPS), a subsidiary of US-based Net1 UEPS Technologies, after it was awarded a five-year, R10 billion tender in January 2012.
The contract expires at the end of March, and will see SASSA take on the job as distributor of social grants.
After dodging questions as to whether the agency will be ready to distribute social grants when the current contract expires and issuing a statement allaying fears it won't be able to handle the mammoth task, SASSA admitted to members of Parliament yesterday that it has come up short.
The agency intends to approach the Constitutional Court (ConCourt) and request an extension of the tender with CPS for a brief period, in an effort to avoid the catastrophic situation that will affect millions of social grant beneficiaries.
In a statement, SASSA confirms it will approach the ConCourt next week at the latest.
According to the agency, it has come up with short- and long-term options that will lead to a takeover of the function of grant payments.
SASSA proposes the following short-term options:
* Procuring services from the current service provider.
* Procuring services from Grindrod Bank which is being used currently.
* Procuring services from all SASSA-compliant banks.
* Procuring services from banks used by individually banked beneficiaries.
* Procuring services from the South African Post Office.
* Appointing the services of a cash distributing company.
The agency states: "The National Treasury is of the view that the better option is that of appointing a service provider to distribute grants in cash and for banked beneficiaries to utilise their accounts for accessing grants. The challenge is that this option won't allow SASSA to pay grants as early as April and can create a huge influx at pay points.
"SASSA believes the viable option is that of putting transitional measures in place while the current tender is extended for a brief period."
Scrambling for answers
SASSA's ConCourt request, however, may prove a challenge, as the court declared the CPS contract invalid in 2013, after it emerged irregular tendering processes were followed in the awarding of the tender.
SASSA says various attempts were made to ensure a smooth transition of social grants in-house.
According to SASSA, minister in the Department of Social Development, Bathabile Dlamini, set up a task team to look into modalities of a takeover and made its recommendations.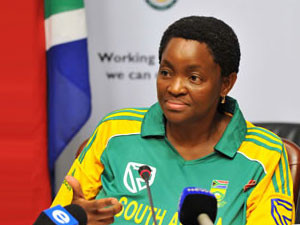 The time SASSA had planned to put all these arrangements together seems to have been underestimated given how mammoth the task was, the agency says.
It adds a tender was advertised for a new service provider, and unfortunately, there were only three bidders and none could meet the conditions of the tender in 2016.
SASSA's lack of planning may prove to be a bonus and of financial gain for CPS, as the agency looks to the current distributor for answers.
Although SASSA would prefer a brief extension of the contract, Net1 CEO Serge Belamant said Net1 would prefer to enter into a new contract rather than see the current one extended and would seek a longer extension of the contract, according to Business Day.
Earlier this week, Belamant noted that failure to extend the grants distribution contract beyond the end of March would be a "national disaster", Bloomberg reported.
While the battle regarding which company should manage billion of rands' worth of social grants payments continues, SASSA has awarded another million-rand tender for communication services that will only last six months.
The latest Government Gazette reveals SASSA awarded a tender valued at R22.88 million to Ntsumi Telecommunications for "the provision of bulk MMS/SMS solutions with location analytics capability for external communication services to SASSA beneficiaries for a period of six months".
Infringing human rights
Veteran human rights organisation, the Black Sash Trust, has lashed out at SASSA following its briefing in Parliament yesterday.
In a statement, the Black Sash says it is gravely concerned with SASSA's proposal to have the "unlawful" contract with CPS extended.
"The CPS contract has resulted in countless and unresolved complaints of unauthorised, fraudulent and unlawful deductions from grant beneficiaries' SASSA bank accounts. SASSA submitted its timeframes to the ConCourt in November 2015. More than 14 months has passed with no progress and now only weeks before the deadline SASSA will be approaching the ConCourt to extend an invalid contract in the hope of a favourable judgement.
"The extension of the CPS contract by a year is premised on several assumptions and decisions to be made by third parties; that the ConCourt will rule in favour of an extension; that National Treasury will grant an extension of the contract in terms of its procurement policies; and that CPS will come on board on agreeable terms. With only 41 working days left before the contract expires, SASSA is not only ambitious but also reckless.
"SASSA's inaction has created this crisis...The agency has placed itself in this position by not adhering to the timelines ordered by the ConCourt. SASSA's inaction has further placed grant beneficiaries' wellbeing and survival at risk with continued unauthorised, unlawful and fraudulent deductions from their bank accounts with inadequate recourse, resulting in indebtedness."