FNB sees growth in contactless payments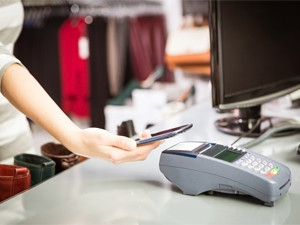 First National Bank (FNB) credit card-holders and merchants are increasingly opting for contactless payments when conducting transactions.
In a statement, the bank's credit card division says it has seen a sharp increase of 270% over the last six months in tap-and-go payments.
While the number of contactless transactions by customers averaged 1.5 taps per month in May 2015, they climbed to an average of 2.5 per customer by January 2017, according to FNB.
"Contactless payments create a convenient and secure payment environment for both customer and merchant," says Gareth Rimmington, head of operations at FNB Credit Card.
"The adoption of new payment technology is almost always accompanied by a degree of scepticism but this is where customer education plays an important role to ensure there is a level of comfort," he adds.
FNB started rolling out contactless credit cards in 2015. Now, all credit and debit cards issued by the bank are tap-enabled, with over one million cards in the market.
"For merchants, contactless tap payments make a big difference in terms of queuing time as payments are faster. These types of payments are finding wide adoption both nationally and internationally, so we can expect the payment space to continue to evolve rapidly as new technologies are developed," concludes Rimmington.